International hospitality company Next Story Group has launched its Ink Hotels brand with the opening of Ink Hotel Melbourne Southbank.
Located at 167 City Road in the heart of Melbourne's waterfront hub, the recently acquired new-build, 162-room hotel bears the hallmarks of the new Ink Hotels brand which is on track to open its second hotel in Singapore in 2021.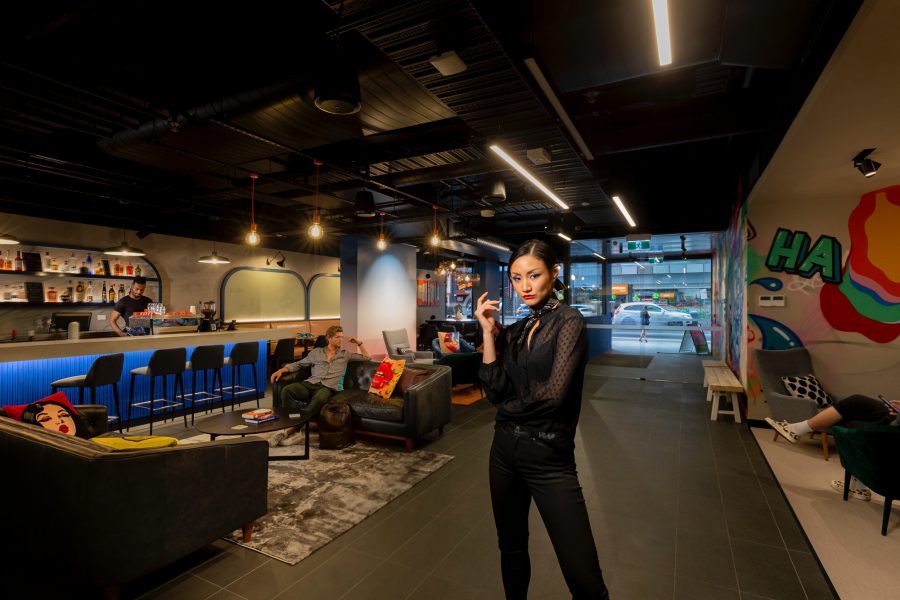 Next Hotels and Resorts CEO, Darren Edmonstone, said Ink hotels are vibrant, playful and comfortable places to stay and hang out with locals and travellers.
He said Ink hotels are designed to host, connect and inspire a new wave of curious, plugged-in explorers who thrive on new experiences.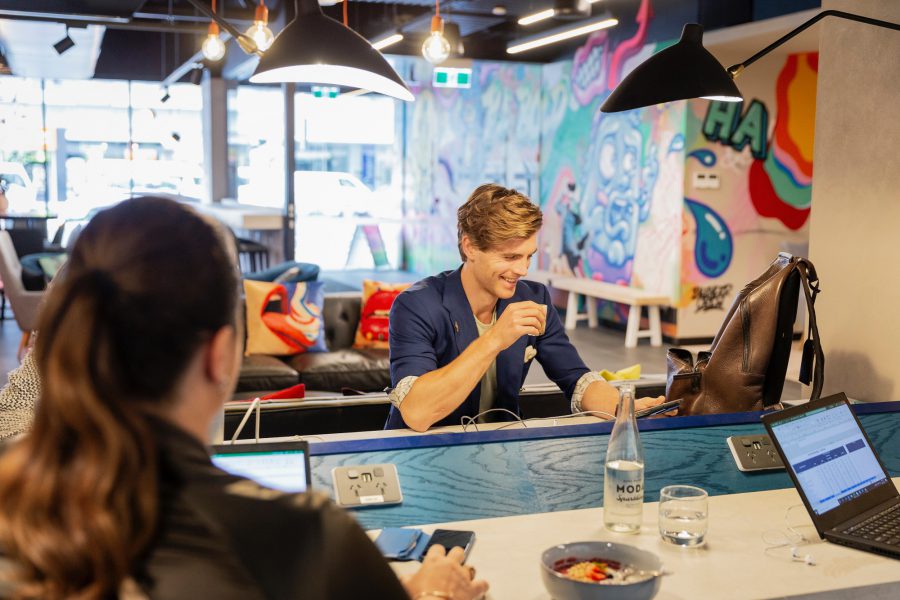 "Ink Hotels is a compelling brand that resonates with travellers with a Gen Z mindset," he said. "It is a great addition that strengthens Next Story Group's brand portfolio which will boost our expansion plans.
"Our differentiated brand portfolio enables us to have the right brands in the right locations and to capture key segments in our key markets, including Australia and South East Asia, where we are continuing to drive strong strategic growth."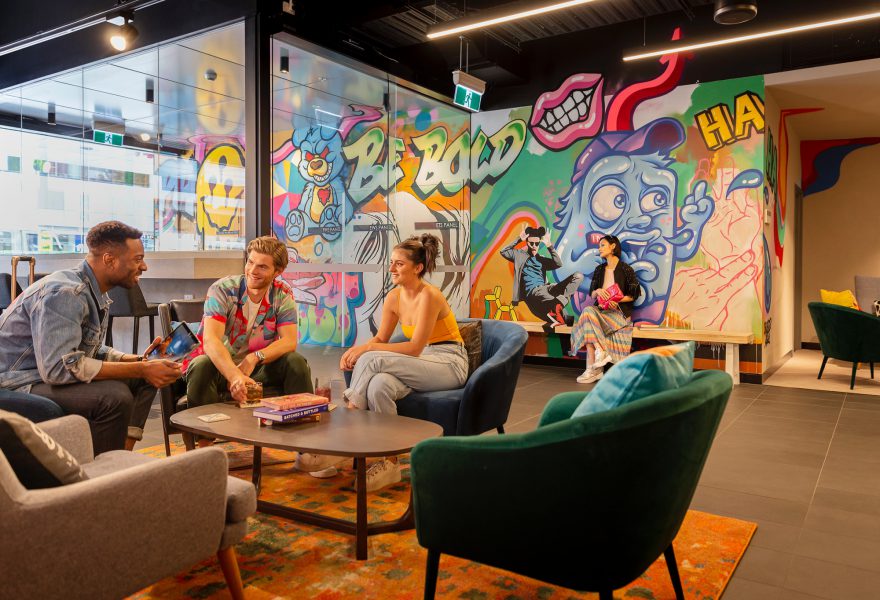 The hotel features a fun and playful design which creates many Instagram moments for its guests. Its striking lobby artwork was created by Blender Studio and showcases colourful and funky murals.
Against this backdrop is an inclusive, casual social space where guests can hang out to chill, work or connect with fellow travellers and locals. The guest rooms have walls adorned with art, designed and customised by New York-based Australian artist Brolga.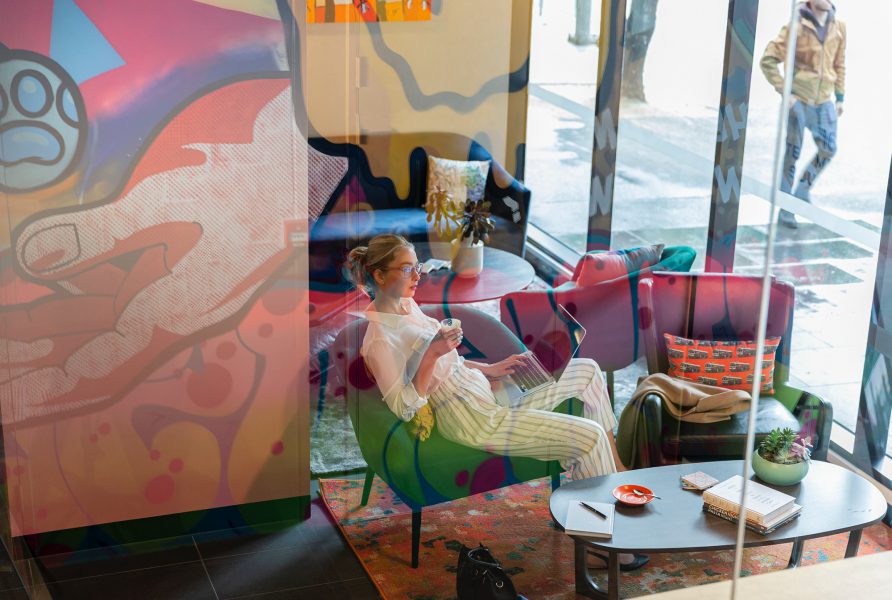 Ink Hotel Melbourne Southbank is also environmentally and socially conscious. It adopts a sustainable approach to amenities which guests can appreciate. Australian-made Metis bathroom amenities include refillable pump bottles that eliminate the need for single-use toiletries.
Sparkling and still water dispensers in public spaces enable guests to fill up reusable bottles on their way out, hence reducing plastic bottle usage.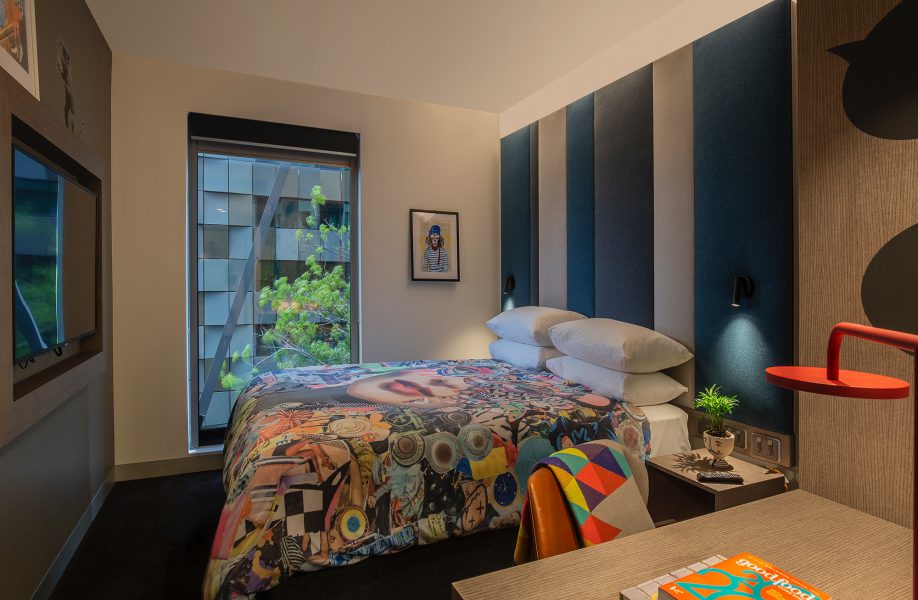 It also serves Streat coffee and each cup of coffee sold goes towards training and education programme organised by Streat which supports disadvantaged youth.
While staying at the hotel, guests can enjoy tasty bites, great Victorian wines and beers and cocktails at the hotel's Kitchen and Bar. Its grab and go selection of snacks are also available 24/7.