Cradle Mountain Lodge at Tasmania's UNESCO World Heritage Listed site is undergoing an upgrade valued at more than AUD$10 million as part of a major redevelopment.
The vision for 86-cabin Cradle Mountain Lodge, which is nestled in 23 acres of wilderness, carries with it the significance of its history, with the newly upgraded King Billy suites to ensure the highest level of comfort through a generous in-room offering for guests.
The King Billy Suites create a new standard for high-end luxury accommodation, re-invigorating the signature statement central fireplace and famous outdoor spa baths, through to the elevated mini bar featuring a curated selection of local Tasmanian products.
The Lodge's restaurants have seen upgrades, with work on Highland completed in November 2019 and The Tavern Bar and Bistro set to re-open at the end of March 2020.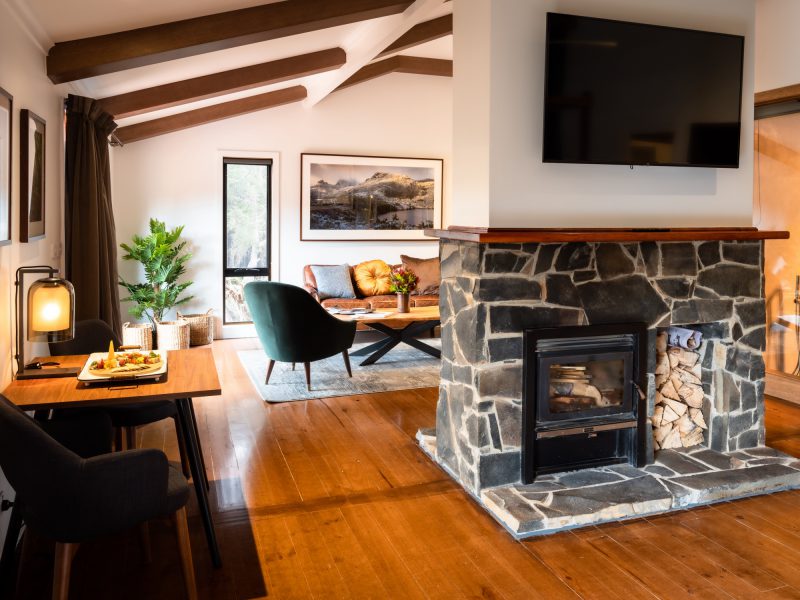 Maintaining its casual food offering for lodge guests and day trippers alike, the lodge's restaurants will showcase seasonal and local produce, displaying the best of the food bowl state.
In conjunction with the upgrades, the lodge has also introduced new sustainable practices to aid improving the ecosystem of its surroundings, starting with the introduction of beehives to produce honey for guests to enjoy but also to increase the number of bees in the area.
Cradle Mountain Lodge will continue to offer an unparalleled adventure opportunity in this important World Heritage wilderness site, as it pays homage to the original vision of its role in Tasmania.
"Cradle Mountain is a special location that connects guests with both the adventure and tranquility of nature," said owner, HTL Partners CEO, Marianne Ossovani. "We understand the significance of the lodge and its history and know that it belongs just as much to the state of Tasmania and to the guests who come back year and year again."
Located at 1,545m above sea level, Cradle Mountain is Tasmania's sixth highest peak and one of the most stunning locations in the state.
Recognised as one of the last true wilderness regions on earth, World Heritage status was granted in 1982 and covers approximately 1,584,000 hectares in Lake St Clair National Park.
Cradle Mountain Lodge is located at 4038 Cradle Mountain Rd, Cradle Mountain, Tasmania, 7306, Australia. Tel: +61 (0)3 6492 2100.