Fiji Airways has announced the introduction of a range of new benefits for Tabua Club Members, along with an exclusive new tier called 'Tabua Club Plus'.
The changes also include new mechanisms for earning upgrade and status credits on both Fiji Airways and for the first time, on Fiji Link. The new benefits kick-in from July 16th 2018.
Andre Viljoen, Fiji Airways Managing Director and CEO said the enhanced Tabua Club Programme will offer a new level of rewards for the airline's loyal guests.
"We've been reviewing our Tabua Club platform for a while now, exploring ways in which to enhance the value members get from our program," he said. "That review, combined with feedback from our members, has allowed us to introduce a host of fantastic benefits which are sure to delight members.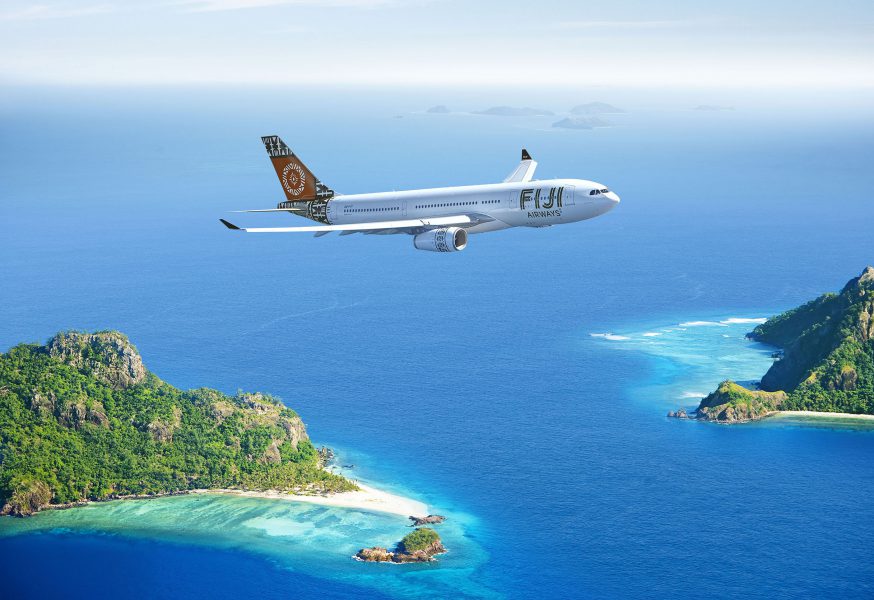 "Additionally, our invitation to join oneworld as a oneworld connect airline offered us an excellent opportunity to introduce a new Tabua Club Plus tier within the programme. Members of this new level will be made up of our most loyal guests who will enjoy more benefits like lounge access, priority check-in and priority boarding when flying with American Airlines, British Airways, Cathay Pacific, and Qantas.
"Both tiers will also offer improved lounge access rules for guests, travelling with and accompanied by a member. This means that members who are travelling with their children will receive complimentary access for their child/children to our flagship Premier Lounge at Nadi International Airport, allowing them to enjoy its unique Lailai Land Kid's Club, complete with a dedicated room, amenities and a fully qualified Fijian nanny," he said.
Fiji Airways has introduced tier status credits for the first time, and is now offering credits for both tier status and upgrades on international and domestic travel on Fiji Link. While redemption requirements for a free Business Class upgrade has increased from 8 to 10 credits, members can now earn credits on domestic travel, and double credits when flying international Business Class. Members are now able to earn 0.25 credits for every eligible one-way domestic flight, one credit for every eligible one-way international economy, and two credits for every eligible one-way Business class travel.
Tabua Club Members who earn status credits of 20 within a membership year automatically get upgraded to Tabua Club Plus status.