Fiji Airways has been awarded a Skytrax 4-Star rating at the 2019 Skytrax World Airline Awards in Paris, joining a select group of elite airlines in this prestigious category.
At the same Skytrax World Airline Awards in Paris, Fiji Airways also leapfrogged from 4th to 1st place to take up "Best Airline Staff in Australia Pacific", signalling the airline's continued commitment to world class service and customer experience.
The Skytrax World Airline Awards are one of the most sought after quality accolades for airlines. Skytrax benchmarks traveller opinion and carries out quality evaluations around a number of key categories and principles for airlines around the world. Skytrax Ratings are recognised as a global benchmark for airlines.
A 4-Star Rating is a mark of distinction that recognises excellent standards, showcasing an airline's unwavering commitment to provide high quality product and service values both onboard and on the ground. Fiji Airways joins airlines such as Emirates, British Airways, Etihad, Air New Zealand and Qantas as a 4-Star airline.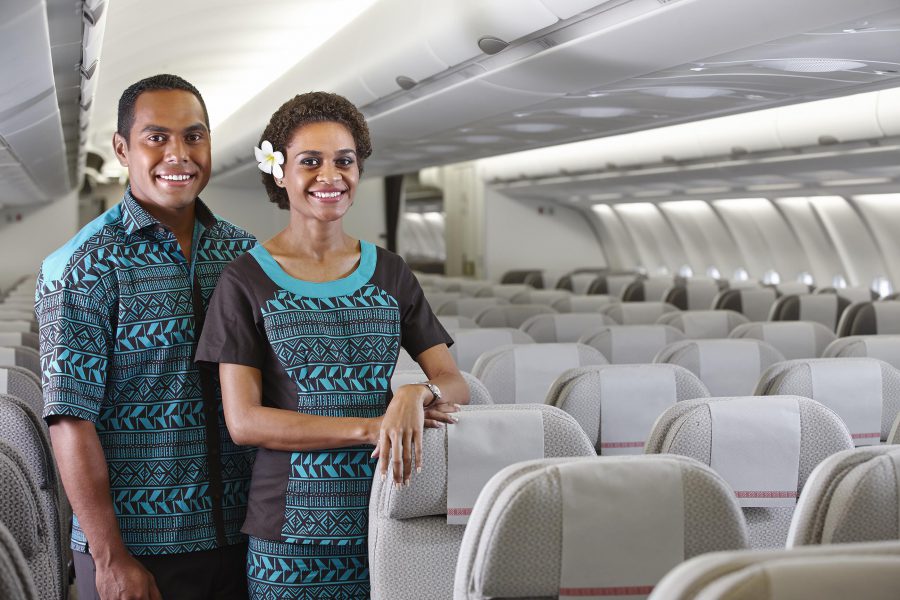 "Best Airline Staff in Australia Pacific" recognises the combined airline staff service for both onboard and ground staff, in the Australia Pacific region through passenger feedback and Skytrax evaluation.
Fiji Airways Managing Director and CEO, Andre Viljoen, believes the 4-Star rating and award is a testament to the airline's hard work over the past four years, and the excellent customer experience the Fiji Airways' staff deliver in the air and on the ground.
"We are extremely proud to have been awarded a Skytrax 4-Star rating and the Best Airline Staff in Australia Pacific. The Skytrax Awards are highly prestigious and we are thrilled to be recognised with a 4-Star rating, a goal we set out to achieve in 2015.
"It has been a four-year improvement journey to raise us to a 4-Star airline status, after massive investments in customer experience, improvement in our product, and enhancing our service culture and standards through the UP! Your Service education programme.
"The Best Airline Staff Award is a highly contested accolade, which our staff and crew are humbled to have received. Fiji is famous for its world class hospitality and that underpins everything we do. Our commitment to be the best representatives of our beautiful home have borne fruitful rewards for us," Viljoen said.
The 4-Star Rating and Best Airline Staff Award cap off a great first half of 2019 for the airline, having recently announced more investments with two new additions to its widebody fleet, the Airbus A350 XWB. The new aircraft are the latest step in the airline's continued focus of offering a world class flying experience for travellers. Fiji Airways was also the launch airline to join the oneworld alliance as a oneworld connect partner.