oneworld has launched a new platform for linking up to the leading airline alliance, enabling customers to enjoy more services and benefits across an even more extensive global network.
Revealed in Sydney at the 74th International Air Transport Association Annual General Meeting, the first airline to join in the new capacity as a oneworld connect partner is Fiji Airways.
"Fiji Airways is thrilled and honoured to be the first oneworld connect partner globally," said Fiji Airways CEO Andre Viljoen.
"We are delighted to link Fiji, and the South Pacific to the world's premier airline alliance and further deepen our relationships in particular with Qantas, American Airlines, British Airways and Cathay Pacific," he said.
This important step for our airline enables us to offer more services and benefits to our own customers along with the others in the oneworld family, to achieve a greater presence for our airline internationally and to build on the in-bound tourism that is so vital to our home nation and our region."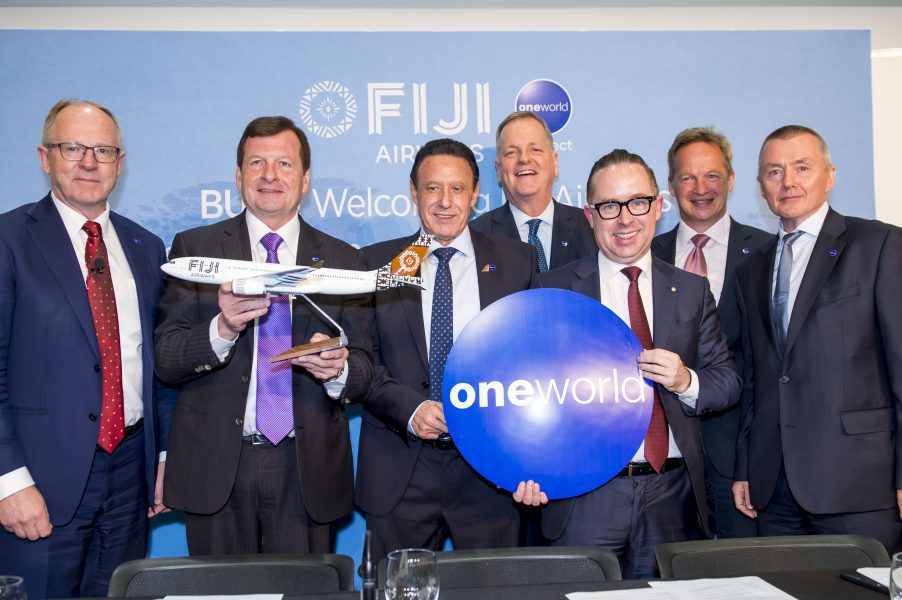 oneworld connect is the first new membership platform unveiled by oneworld since the alliance was originally announced 20 years ago and the alliance revealed it is in discussion with other carriers interested in participating in the programme, from various parts of the world including the Americas, Asia-Pacific and Europe.
"oneworld's current network of more than 1,000 destinations in 150 plus territories offers far-reaching global coverage, but there are still some regions where we would like to strengthen our presence further," said oneworld CEO Rob Gurney.
"With fewer potential new candidates available to recruit based on our established membership criteria, oneworld connect enables us to link up with other airlines whose networks are relevant to a subset of our members, who cannot meet oneworld's full membership requirements at this stage or who are not interested in full membership at present.
"This enables us and them to offer our customers more services and benefits across an even wider network and strengthen our relationship going forward, with a streamlined and rapid path to full membership later on where it makes sense for all parties," Gurney said.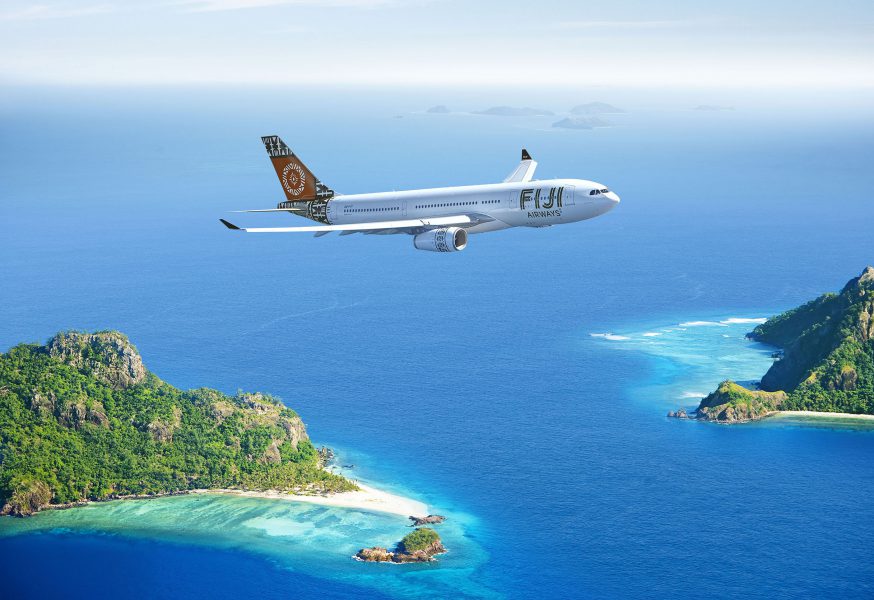 Each oneworld connect partner will need to have a minimum of three oneworld members as its sponsors to be initiated into the programme. The initial oneworld sponsors of Fiji Airways will be all four of oneworld's original founding members – American Airlines, British Airways, Cathay Pacific and Qantas.
The Australian carrier will additionally mentor Fiji Airways through its oneworld connect implementation process.
"As a oneworld founding member, it is great to see the alliance evolve to bring additional benefits to more customers and expand its joint network," said Qantas Group CEO Alan Joyce.
"We've worked closely with Fiji Airways for many years and are pleased to serve as its mentor as it comes on board as the first oneworld connect partner."
American Airlines, Cathay Pacific and Qantas already code-share and have frequent flyer links with Fiji Airways. British Airways and Fiji Airways are currently discussing areas for potential bilateral cooperation.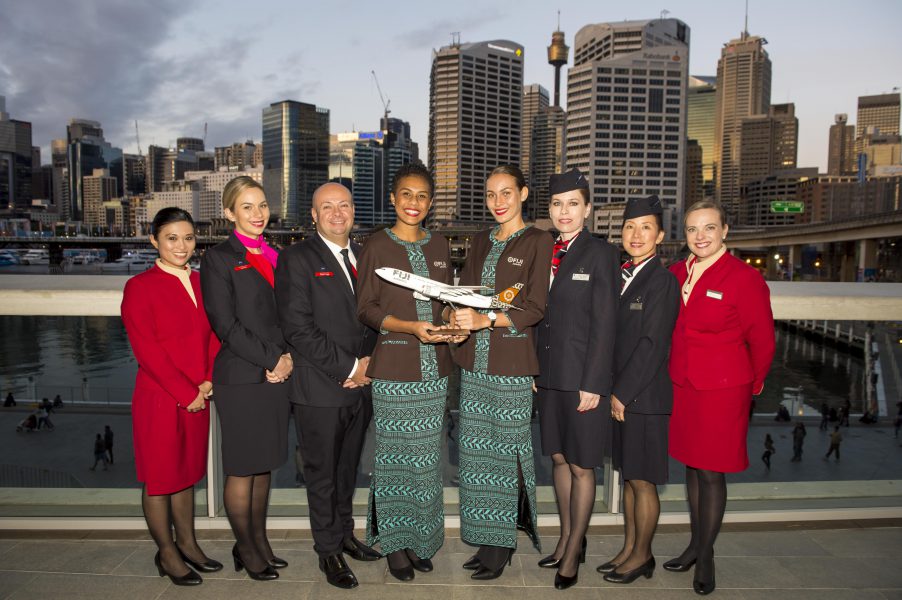 "As another oneworld founding member, American Airlines is excited to be playing our part in this latest key development for what has become the world's premier airline alliance, now making access to the South Pacific more attractive than ever," said American Airlines Chairman and CEO, Doug Parker.
oneworld connect partners will provide select alliance benefits to frequent flyers from any oneworld member airline travelling on their flights, with a more extensive range of benefits offered with their oneworld sponsors.
"British Airways looks forward to developing links with Fiji Airways as a oneworld connect partner and sponsor, for the benefit of both our airlines, our customers and the wider oneworld community," said British Airways Chairman and CEO, Alex Cruz.
Cathay Pacific Chief Executive Officer, Rupert Hogg, added: "Cathay Pacific was proud to play our part in founding oneworld 20 years ago and establishing it as the leading quality alliance – and we are proud today to be playing our part again in getting this exciting new membership platform oneworld connect off the ground, as a sponsor of our long-term code-share partner Fiji Airways."
Customers with Emerald, Sapphire or Ruby status in any oneworld member airline's frequent flyer programme will be able to use priority check-in desks, where available. Also, customers with Emerald or Sapphire status will be offered priority boarding.
The additional benefits offered by oneworld connect partners to customers from their oneworld sponsors and vice versa include:
-Through check-in of passengers and their baggage for journeys including connections between a connect carrier and any of its oneworld sponsors;
-The ability to earn and redeem frequent flyer rewards, and earn frequent flyer status points, for eligible flights; and
-Access to select lounges at key airports for First or Business Class passengers or those with eligible top-tier frequent flyer status.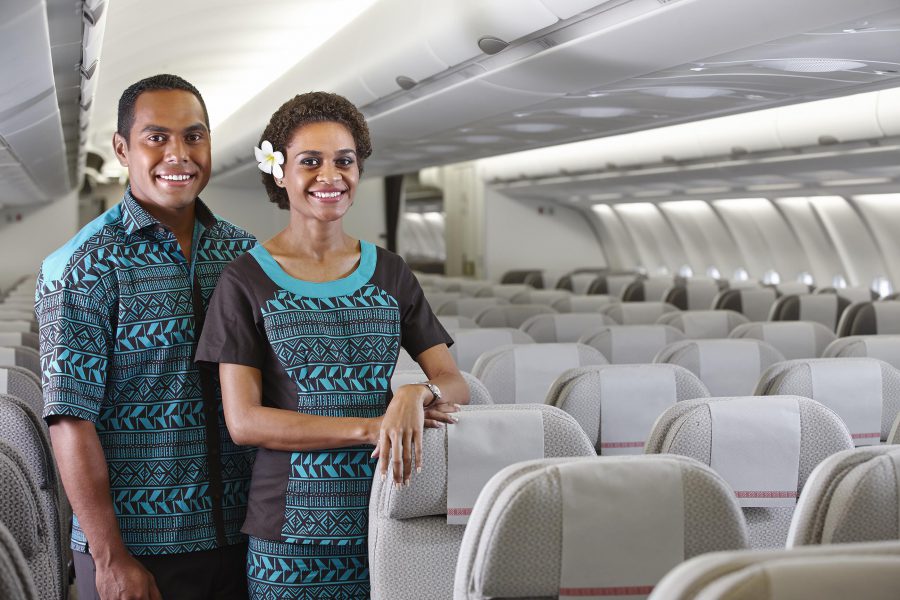 oneworld Governing Board Chairman Pekka Vauramo, CEO of Finnair, said: "In the 20 years since oneworld's conception in 1998, global airline alliances have expanded their breadth to the extent that they now account for 60 per cent of total industry revenues and capacity globally, and 70 per cent of revenues between the world's top 125 business city airports.
"With most of the world's biggest airlines already signed up, global airline alliances have reached maturity, In the future, oneworld will target as full members large airlines that have a significant presence in the alliance's prime target market, providing connections between the world's leading business centres. Meantime, oneworld connect enables us to bring together more airlines to complement the alliance's global leaders, so customers can earn rewards and feel recognised while travelling even further."
Select other customer benefits may also be offered between oneworld connect partners and their oneworld sponsor airlines. All oneworld connect partners will make their networks available via Global Explorer, the round-the-world fare offered by all oneworld members and select other airlines, including Fiji Airways which already does so.
A date will be announced in due course for when Fiji Airways will start offering oneworld connect services and benefits.