Oregon's heralded Westward Whiskey has launched an exciting, new collaboration release with Australia's award-winning Stanton and Killeen winemakers in Rutherglen. James Wilkinson reports.
Westward, known for its exceptional production of American Single Malts, has released a new Vintage Muscat Cask Whiskey with Stanton and Killeen that's exclusively available through The Whisky Club and is expected to sell out fast.
The project has been many years in the making, according to Westward Whiskey's renowned Master Blender, Miles Munroe, who said the distillery has been working closely together with The Whisky Club since Westward launched into the Australian Market in 2019, "releasing one hit or award-winning drop after another".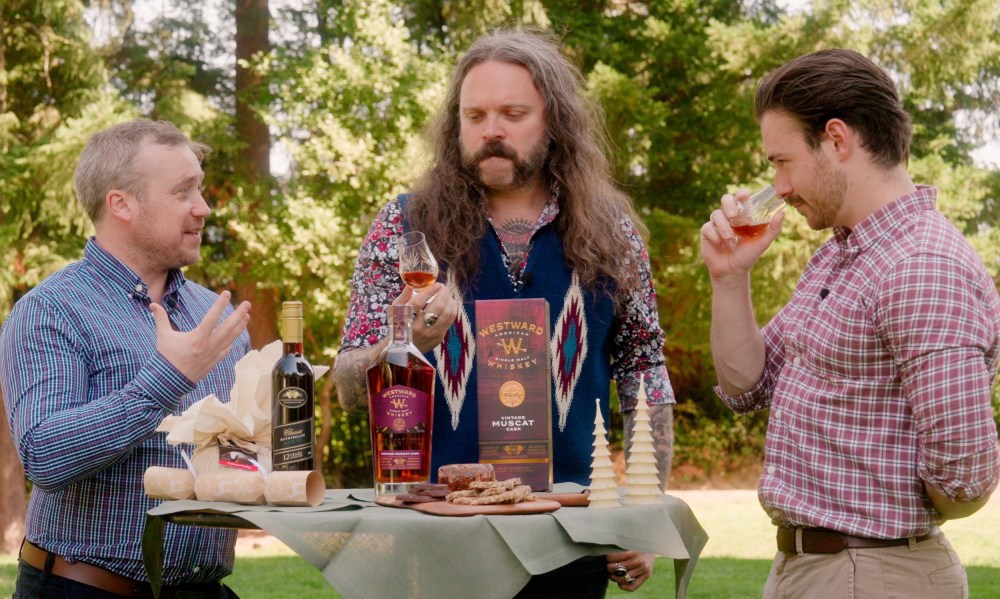 Westward's Miles Monroe (centre) samples the new Vintage Muscat Cask Whiskey with The Whisky Club team
He said the world-first partnership with Stanton and Killeen was "born from a shared focus on blending tradition and innovation".
Munroe said Westward's award-winning Original Whiskey is beautifully finished in the heavily awarded Classic Muscat casks that were sent from Rutherglen in Victoria to Oregon to create the standout release.
Stanton and Killeen's 'Classic Muscat' is a blend of Muscat with a minimum 12 years of age, which adds complexity and richness.
Monroe said each cask was hand-selected for this partnership to complement Westward's Original product and "the result is an absolutely cracking world-first whiskey".

.
Westward's Master Blender, Miles Munroe, talks exclusively to Wayfarer's James Wilkinson
"This cask highlights our commitment to pursuing perfection by creating flavour in every step of a long, slow process without shortcuts," he said.
"While the Westward Vintage Muscat Cask was born in Oregon, it wouldn't be the whiskey it is without being raised in Australia by the renowned Stanton and Killeen winemakers.
"This exclusive release pairs our dedication to flavour innovation with the tradition and passion of Stanton and Killeen and is a delicious example of what can be created by exchanging ideas, aligning our visions and enjoying each other's company all in the name of making incredible whiskey."
Monroe said the process of creating this stand-out offering begins by brewing an artisanal American ale from scratch using locally malted barley, ale yeast, and slow, low-temperature fermentation.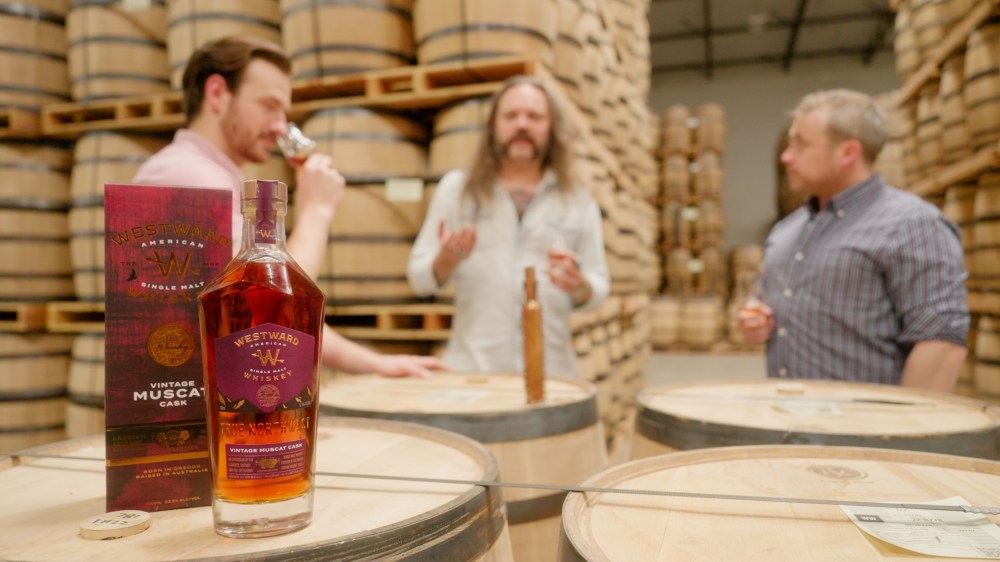 Westward's Vintage Muscat Cask is exclusively available through The Whisky Club
It is then distilled twice in custom low-reflux pot stills designed to create a robust spirit, which transfers the fresh, flavourful ale into whiskey.
He said once the liquid is matured to perfection in new lightly charred American Oak barrels selected to accentuate the bold characteristics of the whiskey, the Westward Whiskey Original is transferred into Stanton and Killeen Vintage Muscat Casks.
"The whiskey is finished for an additional year to benefit from the four distinct seasons in Oregon that perfectly matures the whiskey and results in a nuanced, bold and delicious collaboration," Monroe said.
He said with a nod to the festive season, Muscat is reminiscent of Christmas pudding flavours due to its fig, spice, fruit and butterscotch notes, making this limited-edition release "the ultimate gift for whiskey lovers, beginners, aficionados and everyone in between".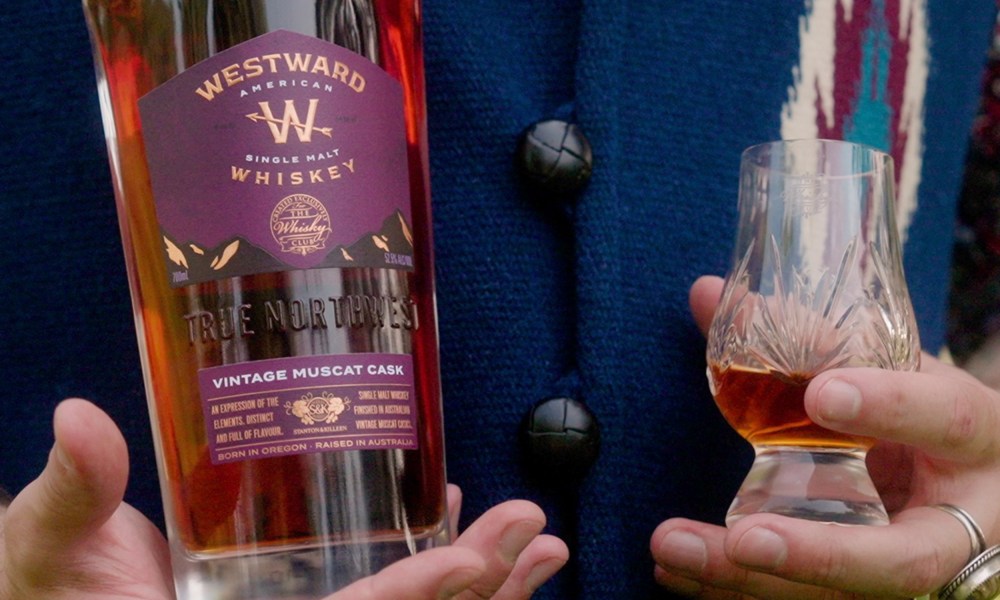 Westward's Vintage Muscat Cask is finished for an additional year
Stanton and Killeen Wines' Managing Director, Wendy Killeen, said she is thrilled with the Westward collaboration.
"We have been producing award-winning wines for seven generations and 145 years, and similarly to Westward, we are exceptionally passionate about artful blending traditions and constantly innovating, to create unique and extraordinary drops that people haven't tasted before," she said.
The Whisky Club's Head of Whisky, Seamus Carroll, said the collaboration started when his team "set out to find and bring together the very best producers in a perfect fit of people, craftsmanship and passion, to create a truly remarkable whiskey".
"We well and truly achieved our mission to create the most incredible whiskey by bringing together the best producers, and we quite literally had to travel the world to make this happen," he said.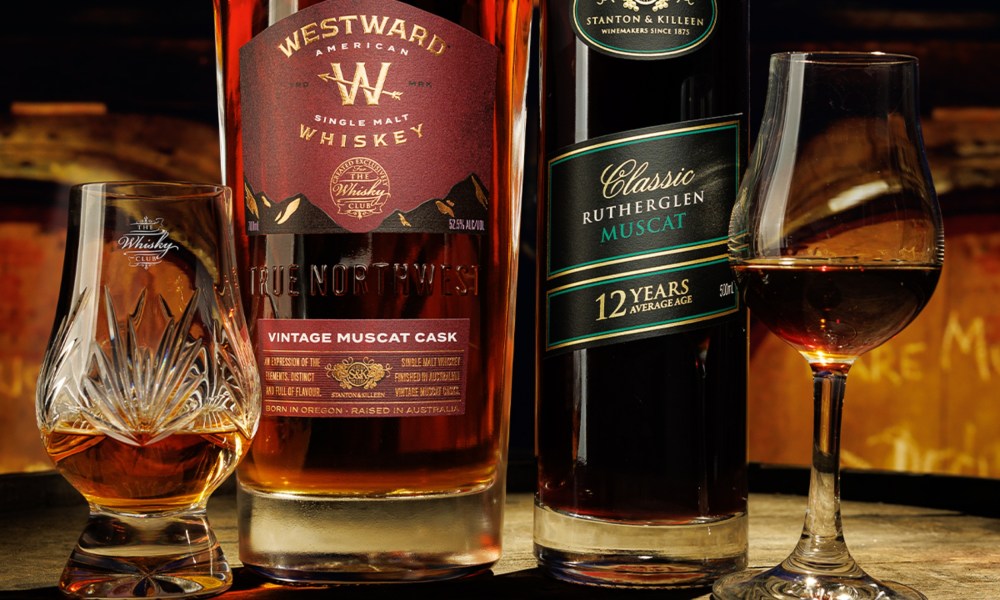 Westward's partnership with Stanton and Killeen is a world first
"For the first time ever we've bought legendary Australian Muscat casks to the other side of the world to be filled with this world class whiskey.
"Between Westward having a cult following amongst whiskey enthusiasts, and the Christmas flavour notes making it a great gift for anyone who enjoys whiskey or wine, we know this will sell out fast."
Carroll said whether it's enjoyed neat, on the rocks, or paired with festive foods like plum pudding or pumpkin pie, the Westward Whiskey Vintage Muscat Cask is too delicious to miss.
The Westward Whiskey Vintage Muscat Cask will be sold exclusively through The Whisky Club, free to join online, from December 1, 2023.

Inside Westward's brilliant Distillery and Tasting Room in Portland
VISIT THE WESTWARD DISTILLERY
Take a tour and sample some of the world's best whiskey at Westward's home in Portland.
At the Westward Distillery and Tasting Room in Portland, you can book a tour and meet the talented people behind their whiskey, learn about their pioneering spirit and walk the distillery floor to see first-hand how their unique production techniques and passion make Westward's releases some of the highest rated American Single Malt whiskies ever made.
All tours wrap up in the Tasting Room for an exploration of distillery exclusives that are not available anywhere else in the world.
In the Tasting Room, you can also purchase limited releases, plus Westward clobber, accessories and cool Portland merchandise.
Open on Monday from Midday-7pm and Thursday to Sunday from Midday-8pm at 65 SE Washington Street, Portland, Oregon 97214, United States.
ESSENTIALS: GETTING TO PORTLAND, OREGON
The best way of getting to Portland in comfort and style.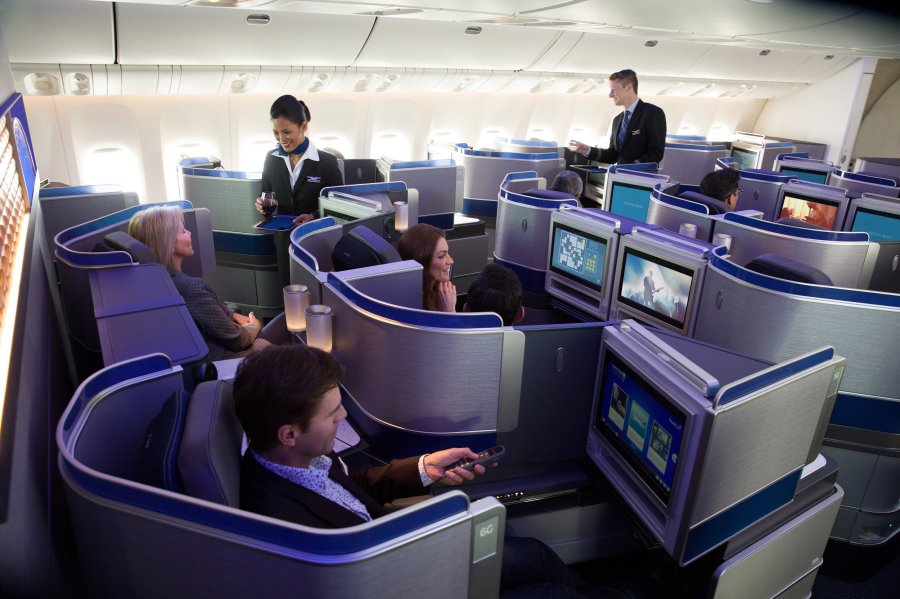 United's brilliant Polaris Business Class cabin
WAYFARER recommends flying to Portland, Oregon on United Airlines, which offers daily flights to the Pacific Northwest city from across America (including key hubs Houston, Los Angeles and San Francisco) and around the world.
Book a ticket on the long-haul sector in United's Polaris Business Class cabin, which features flatbed seats, pyjamas (on flights over 12 hours), all-new Saks Fifth Avenue bedding and onboard amenities from Therabody – including a kit that features an eye serum, face spray, hand cream and cleansing towelette exclusive to United customers – alongside fantastic inflight food and drinks (including an a new, brilliant wine menu), premium noise-reducing headphones and fantastic inflight hospitality.
It's an exciting time for United, with the carrier dramatically increasing Australian services and debuting new United Clubs across the network.