One of America's leading carriers, Hawaiian Airlines, is set to return to Australian skies on December 15 when flights re-commence between Sydney and Honolulu.
The move will see Hawaiian become the first carrier to hop back on the popular Australia-to-Hawaiʻi route, ahead of Qantas on December 20 and Jetstar next April, and expectations for success are for high, particularly given the traditionally strong market between the destinations.
Hawaiian Airlines' Regional Director for Australia and New Zealand, Andrew Stanbury, said the mid-December re-start, with five flights per week initially, will mean Australians can travel back to the islands, with the airline's signature Hawaiian hospitality, in time for Christmas.

.
WAYFARER's James Wilkinson talks about Hawaiian Airlines returning to Sydney on 7 NEWS across Australia
"We are thrilled to reconnect Hawaiʻi and Australia and have been encouraged by the public's response to Australia's national vaccination program, enabling the reopening of borders," he said.
"Hawai'i is a hugely popular holiday destination for Australians, and we know many people have been keenly waiting to visit Hawaiʻi again.
"We are looking forward to safely welcoming our guests back on board to enjoy the authentic hospitality that we know our guests love and have missed."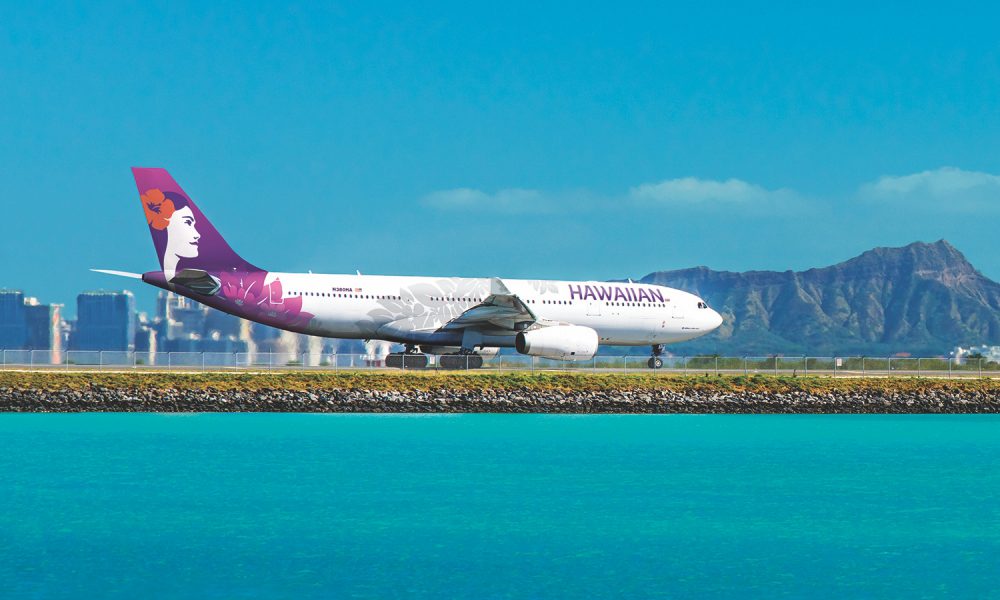 A Hawaiian Airlines Airbus A330 readies for take-off to Sydney from Honolulu's spectacular reef runway
Speaking exclusively to WAYFARER, Stanbury said the carrier's current focus was on restarting Sydney services.
"It's been a long and patient wait and right now, we are taking it one careful step at a time," he said. "Developments in New South Wales gave us the certainty to make a decision regarding Sydney operations, so we moved swiftly and are very excited about returning in time for Christmas."
Stanbury said Hawaiian was seeing sold demand for services to Honolulu, around the Islands and also beyond Hawaiʻi to mainland USA destinations.

.
WAYFARER's James Wilkinson explores the best of Hawai'i in Series 1 Episode 15
Hawaiian recently added several new exciting mainland destinations to the carriers' United States domestic network, with the launch of flights to Austin in Texas, Orlando in Florida and Ontario in California with the option to enjoy a stopover in the Hawaiian Islands from Australia.
Stanbury also said it was the airline's intention to increase the five-times-per-week schedule should demand lift to levels where that was required.
From December 15, HA452 will depart Sydney on Tuesdays and Thursday through Sunday at 9:40pm, with a 10:35am scheduled arrival in Honolulu.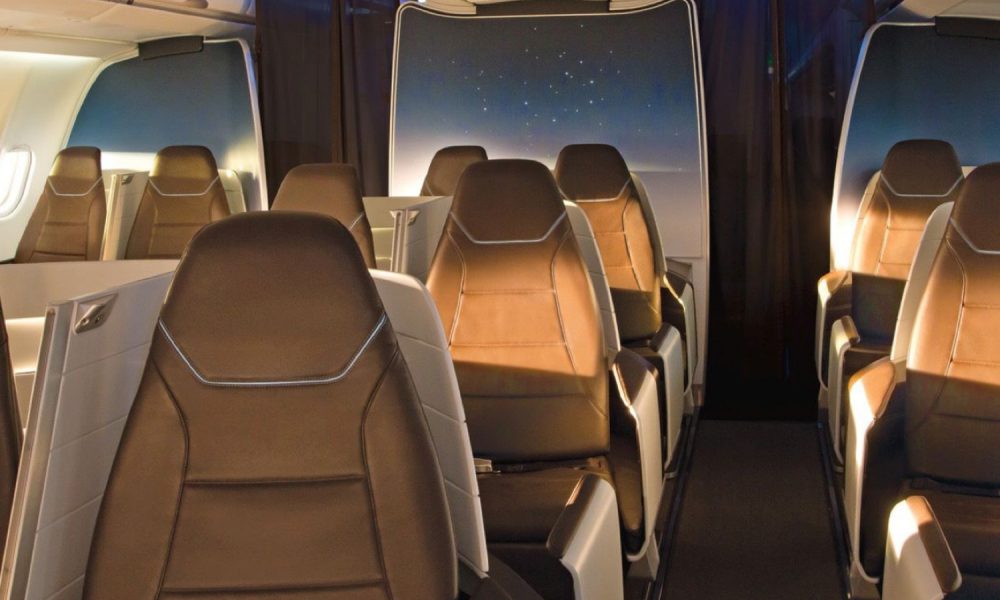 Hawaiian Airlines' brilliant Business Class premium cabin on the Airbus A330
Services from Honolulu to Sydney will operate as HA451 departing Honolulu on Mondays and Wednesday through Saturday at 11:50am and arrive in Sydney approximately 7:45pm the next day.
Hawaiian will continue to operate the Sydney-Honolulu route with its 278-seat, spacious wide-body Airbus A330 aircraft – which feature 18 Business Class Premium Cabin lie-flat leather seats, 68 of its popular Extra Comfort seats, and 192 Main Cabin seats – that have proven popular with Australians in recent years.
Hawaiian's Business Class is a fantastic product that includes spacious 180-degree lie-flat seats in 2-2-2 configuration, in-set entertainment on large-format tablets, delightful South Pacific cocktails and premium dining featuring signature dishes from the islands of Hawai'i.

.
WAYFARER's James Wilkinson explores the best of Hawai'i in Series 1 Episode 14
The carrier's Extra Comfort is also an impressive product and features seats with extra legroom, priority services and additional amenities to make the travel experience more comfortable.
One of the best parts of travelling on Hawaiian is the luggage allowance of two free bags weighing up to 32 kilos each, along with the island-inspired complimentary meals, beers and cocktails onboard.
Hawaiʻi Governor David Ige last week welcomed back visitors beginning Nov. 1 now that public health efforts have resulted in among the lowest rates of COVID in the United States.