Beachside cocktails, shrimp trucks, big wave surfing, craft beer and shopping all collide in this South Pacific paradise, writes James Wilkinson.
The island of Oahu in Hawaii has been a popular spot for Aussies for decades thanks to its perfect climate year-round (the coldest average temp is 23 degrees), its plethora of beaches, shops, and bars and its laid-back attitude. With the Aussie Dollar hovering around 75 cents to the greenback, now is the ideal time to maximize the cheap flights on offer and get your American fix just a 9-hour flight away. Here's Wayfarer's essential guide.
SEE AND DO
When you come to Hawaii, one thing is guaranteed: that's plenty of beach time. If you're booked in to one of our recommended hotels, you'll find the best stretch of sand on Waikiki runs from the Outrigger Reef Waikiki Beach Resort down to the Moana Surfrider hotel and further down to Kapahulu Ave. It is safe to swim here, it's not too deep and plenty of surf lessons are on offer right along the beach. If you want to escape the crowds, head around the eastern coast to Sandy Beach or Makapu'u Beach, or if snorkeling is your thing, swing by Hanauma Bay. All are easily accessible on TheBus for $1 or by renting a car.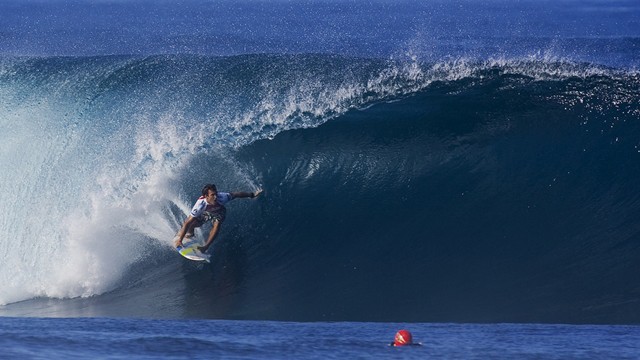 Up on the North Shore of Oahu, you'll think you've ventured out to another Hawaiian Island, with undeveloped suburbs, old fishing villages and some of the biggest surf you'll ever see. Up here, you'll also find a number of shrimp trucks and must visits are Shrimp Shack, where for $10.75 a plate you can dive into hot, buttery, garlicky shrimp, accompanied by a $2.75 fresh fruit juice float; and Giovanni's further up the coast in Kahuku, where the shrimp farms, and most of the shrimp trucks, are located. Order the shrimp scampi for $14 and make sure it is hot and spicy.
Then head further down the Kamehameha Highway towards the historic town of Haleiwa, to check out the Banzai Pipeline, where on any given day you could catch a viewing of one of the biggest breaks on the planet. In Haleiwa find vintage clothing and homewares stores, cafes and restaurants.
Outlet and big brand shopping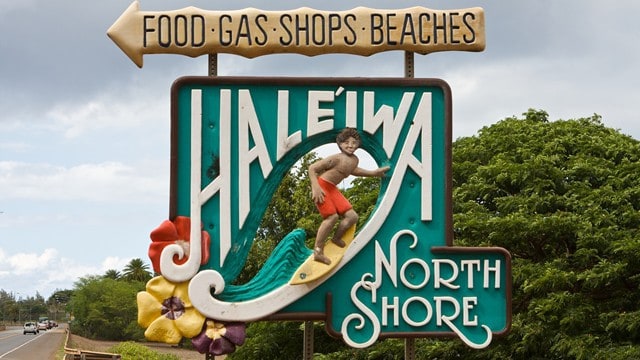 Honolulu is a haven for shopping, be it at the Waikele Outlets, where you'll find massive discounts at stores like Kate Spade, Polo Ralph Lauren and Saks Fifth Avenue Off 5th, or at the Ala Moana Center, the largest shopping mall in Hawaii that's just undergone a major extension and now features 290 stores from J.Crew to Nordstrom.
Don't skip Oahu without visiting the Pearl Harbor Visitor Center, home to the USS Arizona Memorial, which is built over the hull of the battleship that sunk during the Japanese attack on December 7, 1941. Here, you can also walk on the USS Missouri, the same deck the Japanese surrendered on that brought to an end World War II.
EAT AND DRINK
Whether you visit Duke's Waikiki for a Mai Tai in the Barefoot Bar or a meal in the dining room, one thing is for sure: you'll be having a Polynesian good time. Everything here from the pupus (snacks) to Tiki cocktails and live music has a Hawaiian theme and when you combine that with a location right on the sands of Waikiki Beach, you'll quickly realise Duke's is a staple visit on every trip. It's also good value, with signature Mai Tais priced at $12 and Wayfarer's other favourite, the Tropical Itch (complete with back scratcher), costing a cool $10. When it comes to food, order the panko fried calamari, the Cajun fish tacos, pulled pork sandwich and don't skip past the hula pie. 2335 Kalakaua Ave, Honolulu, Hawaii, USA. +1 808-922-2268.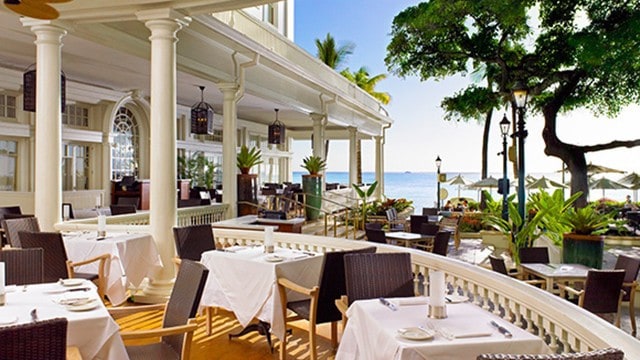 Next door at the Moana Surfrider hotel, Beachhouse offers locally-sourced meats and seafood, including a raw bar platter for two that's a must-order and includes a shrimp cocktail, lobster cocktail, king crab, Kona abalone, Ahi tuna and oysters. Also look for well-priced prix-fixe menus and order the Moana classic, along with a lobster pasta dish that headlines the mains list, while when it comes to dessert the must-order is the Kona coffee cheesecake. Expect an excellent wine list that features a large range of American and international wines by the glass and bottle, one that impresses the most with the range of Cabernet Sauvignon on offer. 2365 Kalakaua Ave, Honolulu, Hawaii, USA. +1 808-922-3111. 
A recent addition to the Waikiki scene has been Blue Note Hawaii, which has already had some top headline acts in its short history from Chaka Khan to Dee Dee Bridgewater, The Wailers, Big Bad Voodoo Daddy and a comedy pop-up featuring Amy Schumer just last month. There's a full dining menu available at the tables – including crab cake sliders, shrimp cocktail, short ribs and a Reuben sandwich – plus a list of classic cocktails, including a well balanced Sazerac, both of which are also available at the bar section, which commands excellent views of the stage and where tickets start from $15 per person. 2335 Kalakaua Ave, Honolulu, Hawaii, USA. +1 808-777-4890.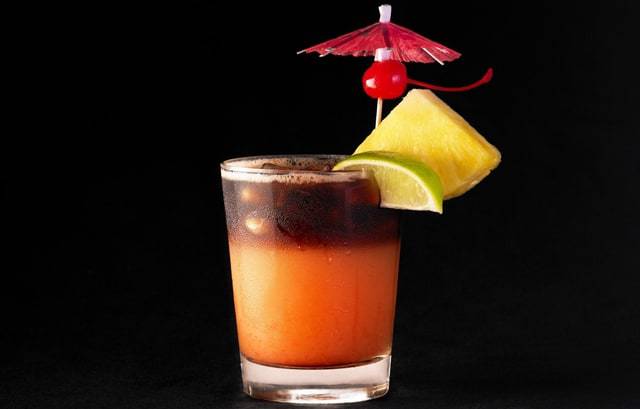 The happy hour at Nobu Waikiki, in the bar from 5:30pm-7:00pm daily, is one of the best on the island and expect a changing menu that is usually highlighted by shishito peppers, rock shimp, black cod butter lettuce cups, edamame and salmon tataki. On the full dinner menu, expect Chef Nobu Matsuhisa staples Black Cod Miso and Yellowtail Sashimi with Jalapeños, while on the drinks list here, the Liliko'i Margarita is the call. 2233 Helumoa Rd, Honolulu, Hawaii, USA. +1 808-237-6999. 
ESSENTIALS: WHERE TO STAY
Several of the best hotels to stay at in Honolulu.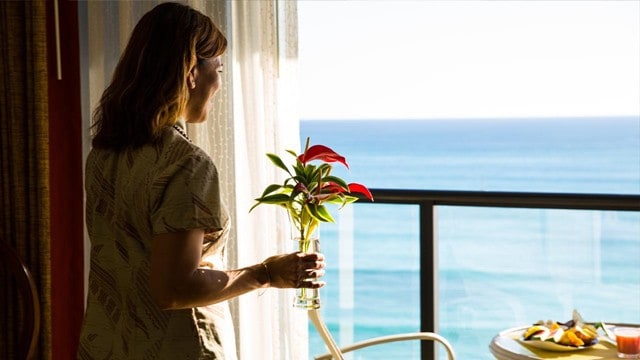 Outrigger Waikiki Beach Resort, the brand's flagship resort globally, has a range of rooms to suit all budgets from ones with city views to those overlooking Waikiki Beach (book a deluxe ocean view room), plus there's a pool adjacent to the South Pacific sands, three restaurants (Duke's, Hula Grill and Chuck's Steak House), the Blue Note Hawaii jazz club and it commands a prominent location in the heart of bustling Kalakaua Ave. 2335 Kalakaua Ave, Honolulu, Hawaii, USA. +1 808-923-0711. 
The island's most storied hotel, the Royal Hawaiian, or the Pink Palace as it is also known, dates back to 1927 and still retains many of its historic characteristics. Book a room in the Mailani Tower, where each room features a balcony and views overlooking Diamond Head, plus a complimentary breakfast and sunset drinks and canapés. Head to the Mai Tai bar for cocktails on the beach, Surf Lanai for lunch, Azure for dinner and don't skip the amazing Aha'aina Luau. 2259 Kalakaua Ave, Honolulu, Hawaii, USA. +1 808-923-7311.
At the expansive Sheraton Waikiki, you'll love the infinity pool on Waikiki Beach, the Mai Tais and snacks on offer at Rum Fire (especially during the late night happy hour), the ukulele store in the lobby and the modern guestrooms which overlook the ocean or peer up into the mountains nearby. There's also a paddock-to-plate buffet loaded up with seafood, meats, salads and desserts at Kai Market that always impresses. 2255 Kalakaua Ave, Honolulu, Hawaii, USA. +1 808-922-4422. 
ESSENTIALS: GETTING THERE
The best ways to get to Honolulu from Australia.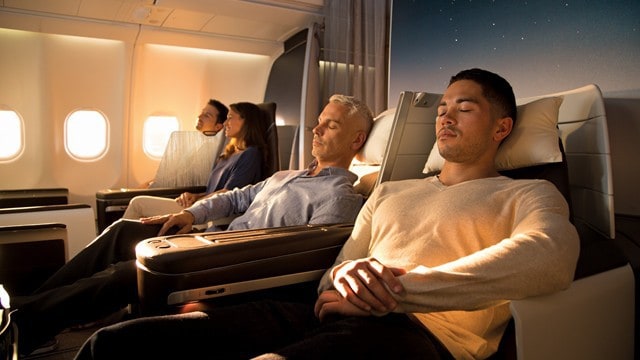 Hawaiian Airlines flies direct to Honolulu from Sydney and Brisbane (connections are available from Melbourne on Virgin) and onboard expect friendly service, Mai Tais on arrival, South Pacific-inspired cuisine, craft beer from Maui, leading American wines and spirits, entertainment on demand and flatbed seats in a brand new Business Class cabin. Alternatively, book an Extra Comfort seat in economy and get extra legroom, an amenity kit and priority check-in and boarding.
Fiji Airways offers one-stop flights to Honolulu via Nadi and in the air it's about Fijian hospitality right across the jet. The cabin to book is Business, where you'll find cuisine from top chef Lance Seeto, Tempus Two wines, large pillows, blankets and amenity kits, comfortable leather seats, inflight entertainment and personalized service. Book a stopover on the way over for extra beach time.