Nothing says 'Australian Christmas' quite like a glazed Christmas ham front and centre on the lunch or dinner table and if you are looking for one of the best quality on the market, you can't go past Victoria's Otway Pork.
Otway Pork is a 100% Australian-owned and operated company, founded in 1999 by a group of leading agricultural experts with the specific aim of bringing outdoor pig production to Australia.
Today, Otway Pork has built upon its original philosophy and is proudly the country's largest outdoor pork producer.
What started off as two farms west of Geelong, has now expanded to seven farms throughout Western Victoria, with each farm maintaining Otway Pork's unwavering commitment to producing the finest tasting pork.
Otway Pork offers a range of premium pure pork cuts – think bacon, belly, fillets, shoulder, cutlers, tenderloins and scotch roasts. But the crème de la crème would have to be their traditional leg hams that make for the perfect Christmas centrepiece.
Otway Pork is 'Australian Certified Outdoor Bred' with the pigs raised in straw-lined shelters. Only five per cent of sows in Australia are 'Outdoor Bred: Raised Indoors on Straw.' Like free range, all adult breeding sows live in open spaces with access to shelter.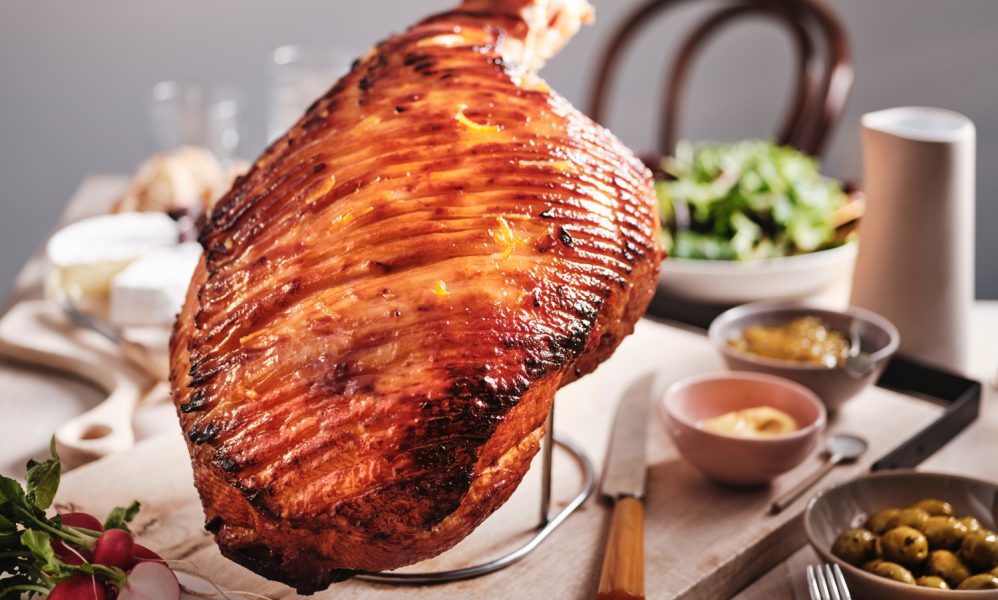 Otway Pork take pride in their well-established animal welfare and farming methods, achieving compliance to all relevant Australian standards.
Otway Pork uses select pig breeds, including Duroc for leanness and taste. They only farm and sell female pigs (highly unusual in the Australian market); ensuring all their pork
is of a consistent high standard and does not contain boar taint.
Otway Pork pigs thrive on a tailored natural grain-based diet – free from added growth promotants and hormones – meaning Otway Pork is 100% natural, lean and tender.
Otway Pork can be found throughout Victoria, New South Wales and South Australia at high- end and award-winning butchers as well as local specialist stores – the likes of Meatsmith, Meatwell, Church Street Butcher, Ashburton Meats, Melbourne Gourmet Meats, Belgrave Butchers, Mornington Prime Cuts and Ian's Quality Meats at Prahran Market.
Otway Pork retail products are also available in select IGAs and independent supermarkets such as La Manna and Harris Farm.
Some pork products can be found online via YourGrocer and for more information and to view the complete range of products, stockists and recipes, visit otwaypork.com.au