Whether you visit Duke's Waikiki for a Mai Tai in the Barefoot Bar or a meal in the dining room, one thing is for sure: you'll be having a Polynesian good time.
Everything here from the pupus (snacks) to Tiki cocktails and live music has a Hawaiian theme and when you combine that with a location right on the sands of Waikiki Beach, you'll quickly realise Duke's is a staple visit on every trip.
It's also good value, with signature Mai Tais priced at $12 and Wayfarer's other favourite, the Tropical Itch (complete with back scratcher), costing a cool $10.
When it comes to food, order the panko fried calamari, the Cajun fish tacos, pulled pork sandwich and don't skip past the hula pie.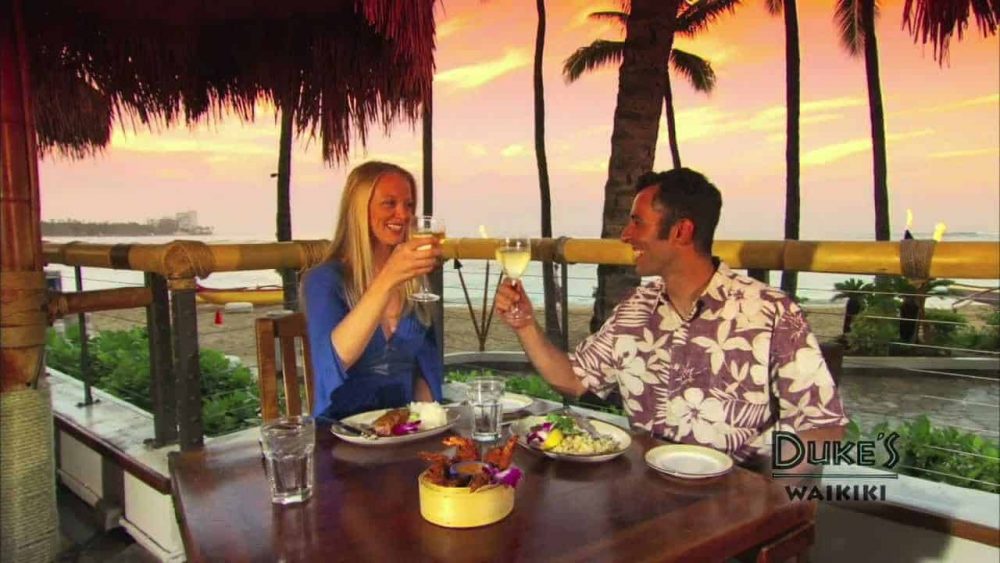 2335 Kalakaua Ave, Honolulu, Hawaii, USA. +1 808-922-2268.