Delta has revealed it will offer more flights to top Caribbean destinations beginning this winter.
Additional services will be offered between four of Delta's U.S. hubs to San Juan in Puerto Rico, Nassau in the Bahamas and Santo Domingo in the Dominican Republic.
"Responding to increasing demand from our customers, we look forward to adding more options between the U.S. and the leading business and leisure destinations in the Caribbean," said Luciano Macagno, Managing Director — Latin America and Caribbean at Delta.
"Just as importantly, our commitment goes beyond our powerful network, as we continue to invest in innovation and service to provide the best customer experience."
Delta will continue to boost connections to Puerto Rico with an additional daily flight between New York's John F. Kennedy Airport (JFK) and Luis Munoz Marin International Airport (SJU) beginning Dec. 21. This is the fourth daily frequency connecting SJU and JFK, and it will be operated using a Boeing 737-900ER with 20 First Class, 21 Delta Comfort+ and 139 Main Cabin seats.
Customers traveling between SJU and Detroit Metropolitan Wayne County Airport will also have more options this winter as Delta adds daily service from Dec. 21 through April 30, 2020. Delta will operate this route with a Boeing 737-800, offering 16 First Class, 36 Delta Comfort+ and 108 Main Cabin seats.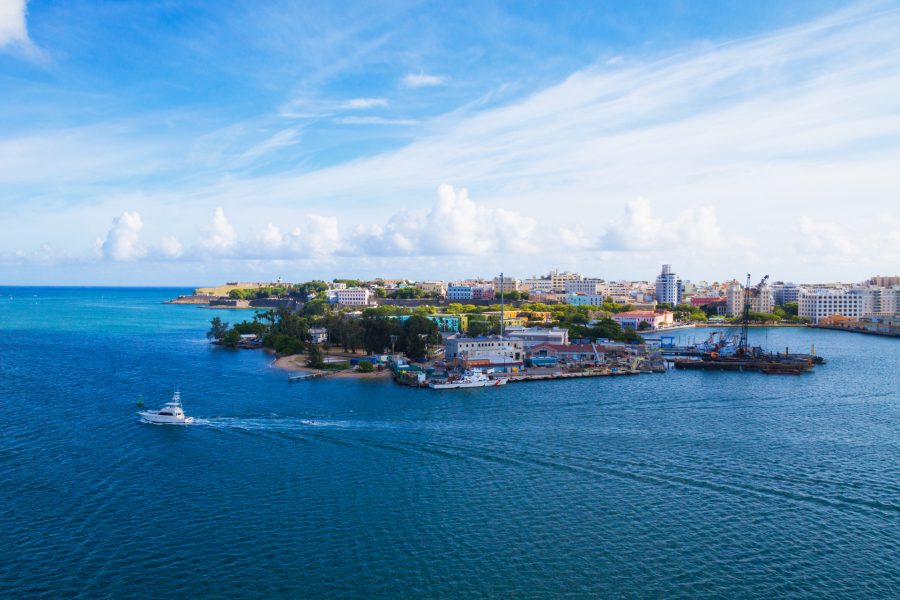 Delta is expanding its offering to the Caribbean this northern winter, including additional flights to San Juan, Puerto Rico with widebody Airbus A330 aircraft (pictured above)
Earlier this year, Delta announced plans to upsize one daily roundtrip flight between SJU and Atlanta's Jackson-Hartsfield International Airport (ATL) to a widebody Airbus A330-300 aircraft, adding additional seats to the market for the winter season.
Boston customers will have more options for travel to the Caribbean this winter. Starting Dec. 21, Delta is expanding flights between Boston Logan International Airport (BOS) and Lynden Pindling Nassau International Airport (NAS) from Sat​urday-only to daily. This daily seasonal service will be available until April 30, 2020, and will operate with a Boeing 737-800.
Delta, Boston's No. 1 global carrier, has more than doubled the number of destinations and nearly doubled the number of departures it offers since 2015, including new twice-daily service to Miami launching this winter and a U.K expansion coming in 2020.
Starting Dec. 21st, Delta will operate a second flight daily between Atlanta and Las Americas International Airport in Santo Domingo (SDQ), the capital of the Dominican Republic. This expanded service is timed to open up additional connectivity through Atlanta for customers traveling from the Dominican Republic, who will now have convenient one-stop access to more than 175 destinations around the globe.