Today (Aug 6), marks International Beer Day, an important calendar date for beer lovers and an airline, Cathay Pacific, which has its own unique brew.
For many, beer symbolises relaxation and holiday mode, as holidaymakers kick-start their getaway by cracking open a cold one on the plane.
What many don't realise is that, when flying, cabin pressure and altitude affects passengers' taste buds, meaning our favourite beer may not taste the same.
As global travellers dream about their next holiday, Cathay Pacific's Assistant Manager of Wines & Spirits, Ronald Khoo has compiled tips to help passengers maximise their palates for when they next enjoy a brew in the air, especially the airline's own Betsy Beer.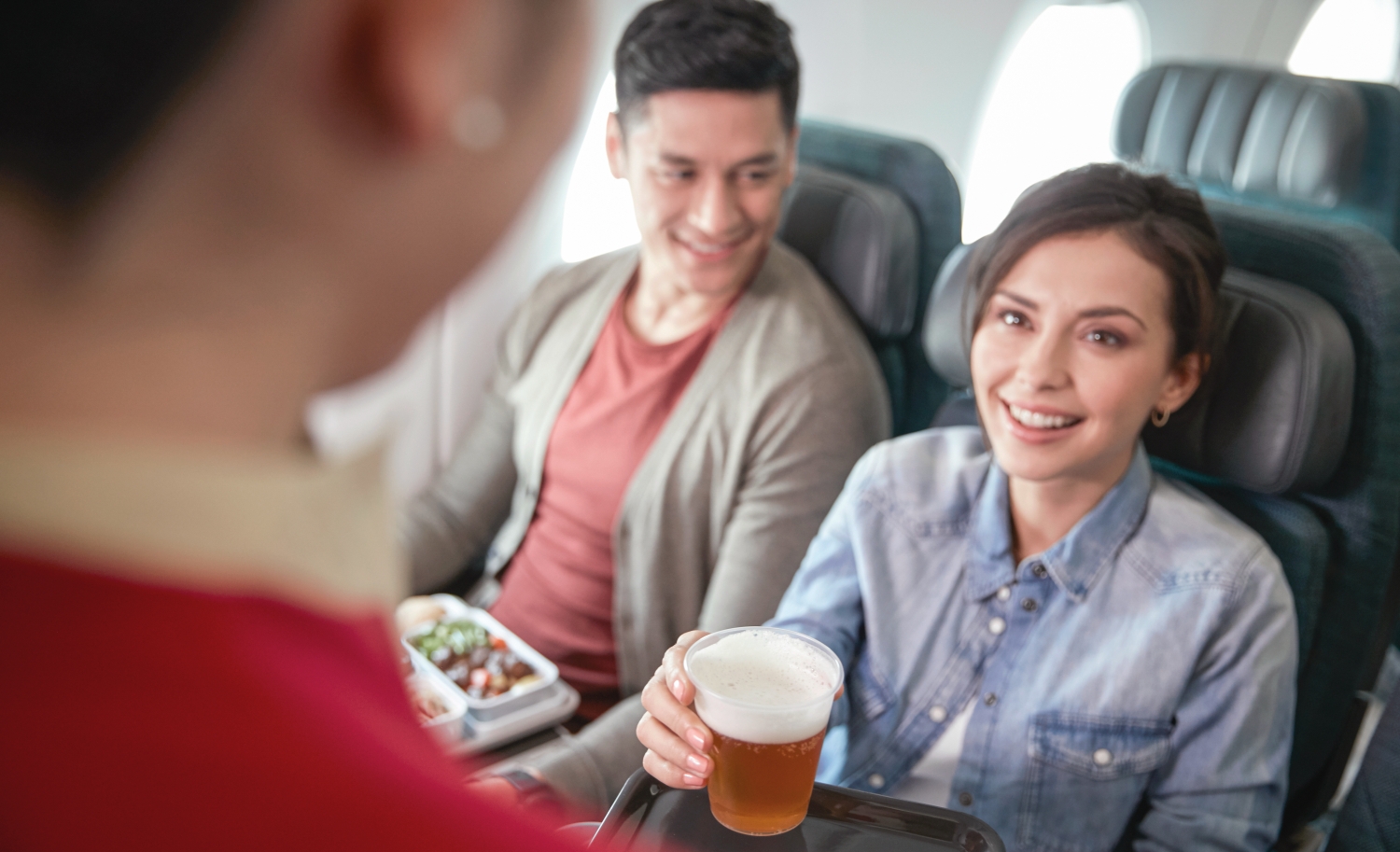 STAY FRUITY
At 35,000 feet our taste for sweet and salty flavours greatly reduces. For a heightened experience, choose a beverage with bold fruit flavours. Sour, bitter, and spicy flavours are almost unaffected.
AROMA IS THE KEY
When flying, our senses diminish because our nostrils dry out, affecting our overall sense of taste. Beverages with a strong aroma deliver more intense flavours and ensure the subtle details in your brew come through.
TIMING IS RIGHT
If you're going to crack open a cold one up in the air, place your order closer to the start of your flight. This way, your body is still hydrated and your taste buds will be more receptive.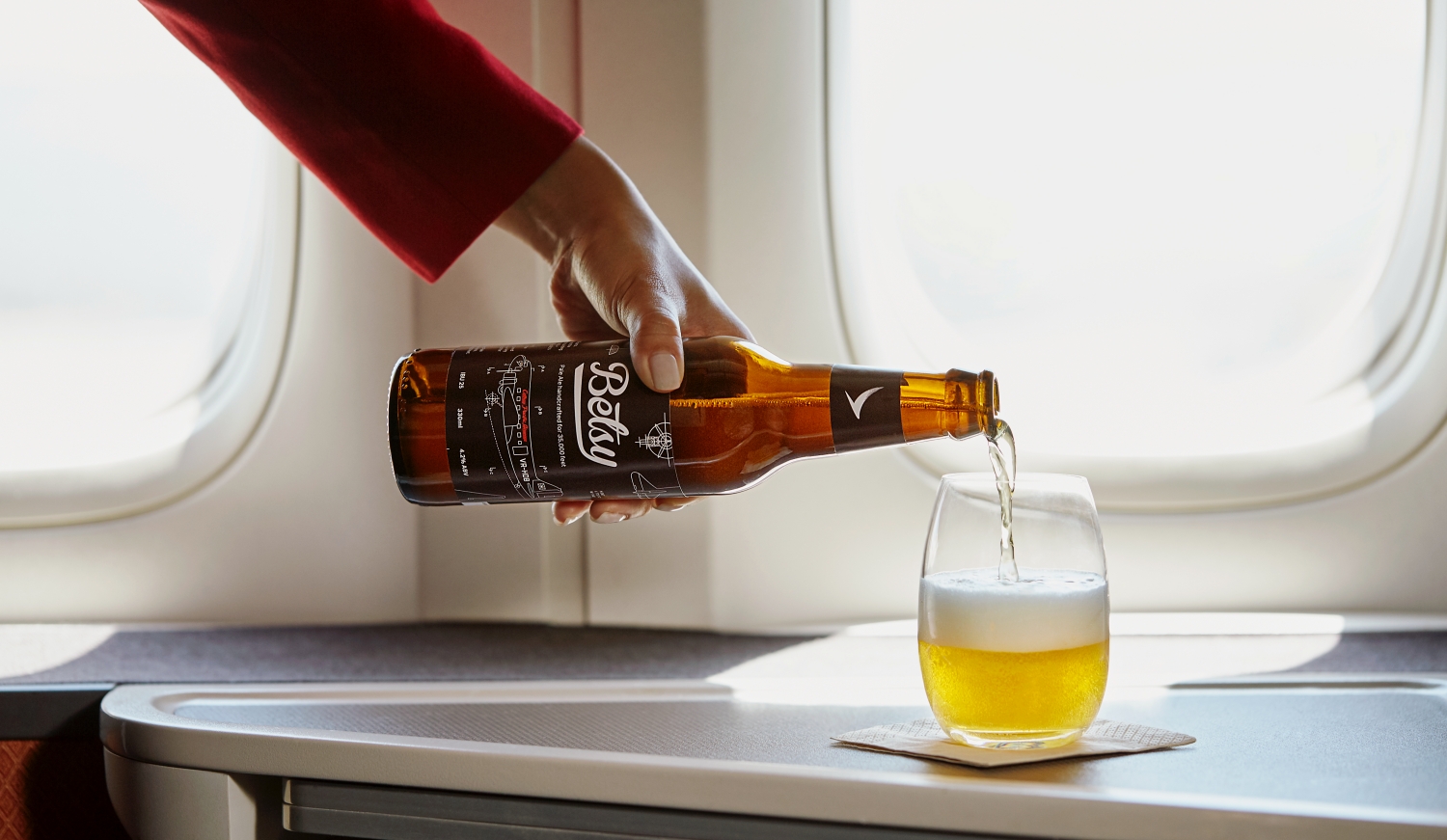 MAKE THE PERFECT PAIR
The inflight menu is often the first thing passengers will browse through once seated. Be sure to study the menu and see what meals pair best with your drink of choice. Menu items with lighter flavours, such as chicken, are great when paired with an ale.
KNOW THE TROLLEY CART
We are continuously developing our inflight dining offering to elevate travellers' taste buds. In 2017, Cathay Pacific created Betsy Beer – a world-first handcrafted beer designed especially for inflight consumption. This high-quality craft ale has been created to adapt to the altitude, harnessing a strong aroma of mandarin orange and necessary carbonation for an enjoyable experience whether at 35,000 feet or when on the ground. Knowing what an airline has as its special menu item can ensure you get the best inflight experience.