Cathay Pacific is rolling-out enhanced inflight experiences across all cabins as part of a new promise to offer a more bespoke journey for travellers.
The airline says an array of thoughtfully chosen enhancements to the service, soft products and culinary offerings are rolling out on board its Business and First Class cabins and the enrichments are designed to offer passengers a more holistic, sensory experience that begins from the moment they begin their journey.
Business Class travellers can bask in an enriched sleep proposition that includes newly introduced and greatly enhanced bedding and slippers, ensuring passengers arrive at their destinations refreshed and ready for what awaits them.
Meanwhile, First Class passengers travelling beyond Hong Kong can now enjoy a new, more bespoke customer journey centred on enjoying inspired flavours, calming fragrances and refined textures whenever they travel. Exquisite bedding and amenities along with wellness options and tableware have all been elevated with new and enhanced offerings.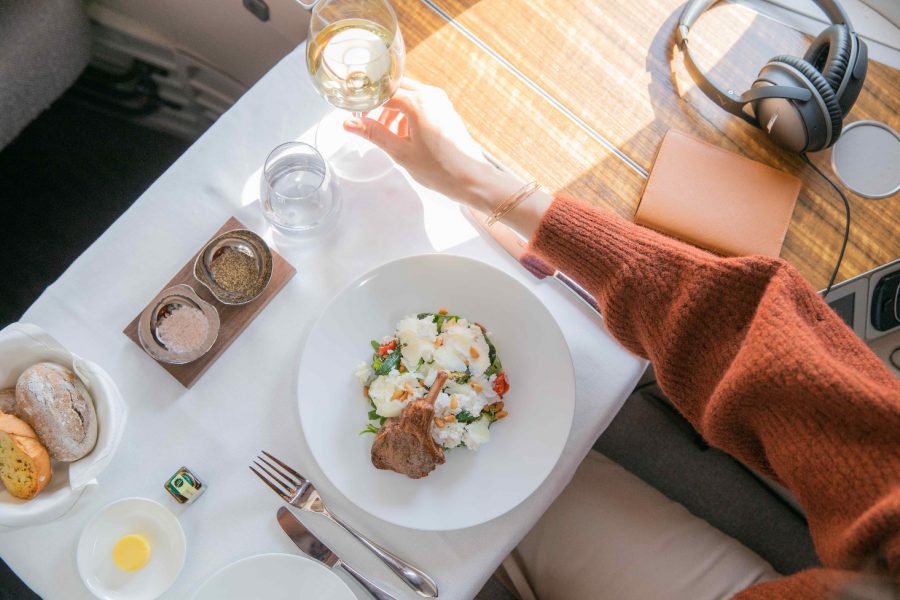 At the heart of Cathay Pacific's elevated premium experience is a new collaboration with Bamford. The luxury UK lifestyle brand, renowned for its ethical and sustainable principles, has designed a range of exclusive amenities, travel kits and plush bedding for the airline's travellers in both cabins that are certain to delight the senses.
Cathay Pacific General Manager Customer Experience and Design, Vivian Lo, said: "We are incredibly excited to be unveiling many wonderful enhancements in our Business and First Class cabins, and to have Bamford, a renowned leader in sustainable luxury, as the cornerstone of our premium inflight experience.
"Earlier this year, we launched our new brand direction 'Move Beyond' with the goal of continuously exceeding our customers' expectations at every stage of their journey. These enrichments to the products and service in our premium cabins are a resounding expression of that commitment and of our belief that every journey is our customers' most important one. All of these enhancements have been made with our customers in mind by listening to their feedback and ultimately giving them more reasons to fly with us," Lo said.
Passengers travelling long haul in Cathay's Business Class cabins can now settle in for the evening with an even more satisfying sleeping proposition expressed through a completely new range of bedding developed by Bamford.
Particular highlights include a soft mattress topper along with a larger, plusher sleeping pillow and premium-quality slippers – all new additions that have been highly requested by our passengers.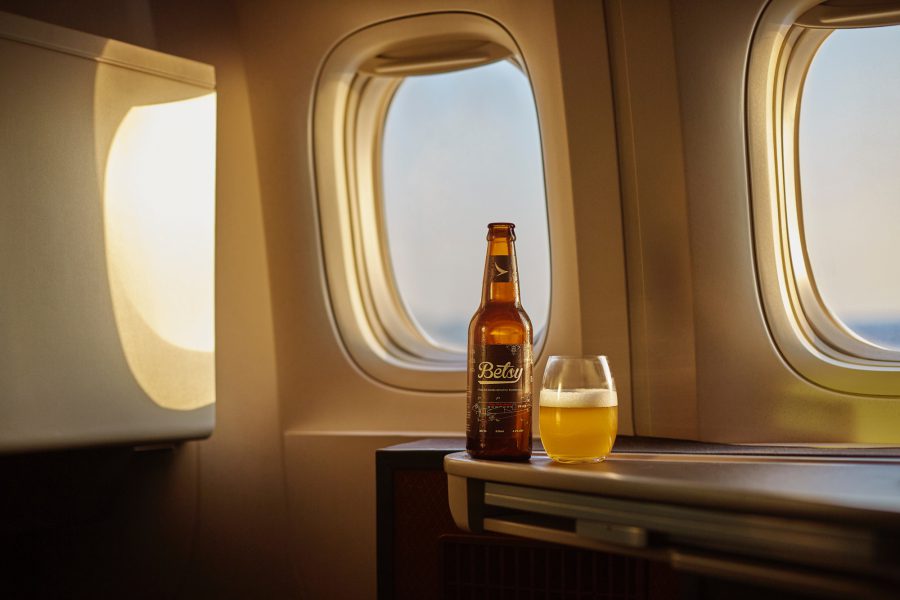 This elevated long-haul Business Class experience is further supplemented by a new, premium 400-thread-count pillowcase and a two-piece duvet, both made using 100 percent sustainably sourced cotton. Passengers travelling in Business on regional flights, meanwhile, will receive a new day blanket and a plush pillow.
Bamford has also put together all new branded Business Class amenity kits that will roll out progressively from 1 December. The unisex kits will be available in four colours that will rotate throughout the year.
Together with Cathay's refreshed long-haul Business Class dining concept that completed its rollout earlier this year, passengers can look forward to a complete sensory experience whenever they fly with the airline.
Cathay Pacific also recently unveiled a huge inflight entertainment expansion, introducing all-new long-haul Economy Class menus curated by renowned Hong Kong restaurant group Black Sheep Restaurants, and relaunched its popular Betsy Beer, which is now available to passengers in all cabins.
All these enrichments to the customer experience reflect the airline's ceaseless dedication to fulfilling its 'Move Beyond' brand promise and cementing its position as the world's greatest service brand.