Tourism Fiji has debuted 'Happy Hour TV', a YouTube series that shines light on the positive news stories emerging from Fiji during an otherwise gloomy time around the world.
Light-hearted and full of energy, local presenters Masada and Eroni will share feel-good stories from across Fiji's 333 islands as they talk to fellow Fijians about the power of sharing kindness and showing resilience during a crisis.
Airing fortnightly on Tourism Fiji's YouTube Channel, 'Happy Hour TV' will be available for international travellers and locals alike to tune in every other week for an extra dose of Fiji happiness.
Filmed and produced in the place 'where happiness finds you,' Fiji continues to spread the 'Bula Spirit' across the globe when the world needs it most.
The stories brought to life by 'Happy Hour TV' are meant to showcase the virtuousness of people coming together and helping each other during times of crisis.
Viewers are warned of the potential for happy tears, belly laughs, and a big 'Bula' smile.
"At a time when good news is hard to come by, we hope to offer some light relief by illuminating some positive stories from Fiji during this period of uncertainty," says Matthew Stoeckel, CEO of Tourism Fiji.
"Fijians are known for their happiness, resilience, and kind hearts and Happy Hour TV gives us a platform to share that with the Australians and the rest of the world."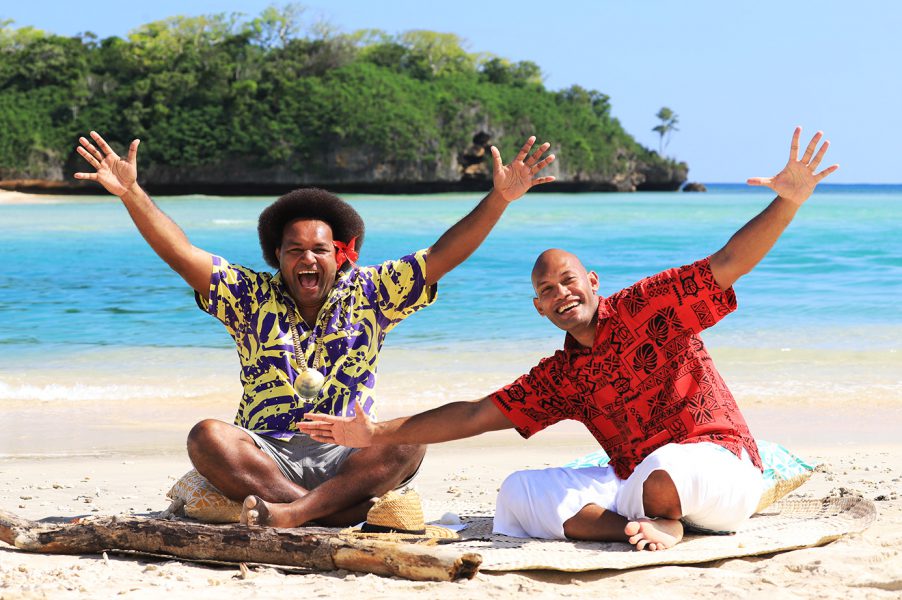 In the first episode of 'Happy Hour TV,' the hosts report on the revival of bartering across Fiji as they speak with the founder of the revolutionary Facebook page, "Barter for Better Fiji."
This Facebook group was created during the pandemic as a way for Fijians who are short on cash, to still collect the items and resources they need, reverting back to the old days in Fiji where bartering preceded any monetary exchanges.
Other stories in the inaugural episode include Marriott Fiji Resort's 'Solia Lesu' program and how The Pearl Resort is assisting Fiji's essential service workers, while more interviews with local heroes and positive news stories of Fijians' compassion will follow in future episodes.
Each show concludes with a brief weather report that undoubtedly showcases Fiji's endless warm and sunny skies that await travellers on their next trip to the islands. Fiji looks forward to welcoming Australians back soon but until then, the 'Bula Spirit Awaits.'