British Airways has unveiled details of its multi-million pound re-design for New York JFK Terminal 7, the airline's flagship US airport.
New CGI images give customers a first glimpse of what the terminal will look like following a more than £52 million investment, which will transform the airport experience for the thousands of customers that use it each week.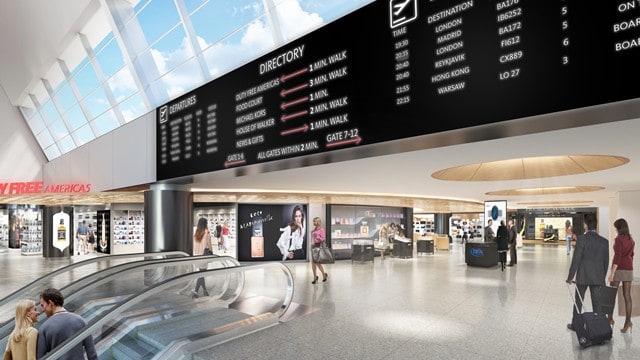 Welcome: the new departures area of JFK Terminal 7
The New York airport modernisation project follows a series of recent investment announcements by the airline, including a £400 million upgrade to Club World, the introduction of Club Europe cabins on domestic flights, new world-class lounge refurbishments, a new First Wing at Heathrow Terminal 5 in London, as well as latest generation WiFi on long-haul and short-haul fleets, self-service check-in and biometric boarding gates to speed up the airport journey.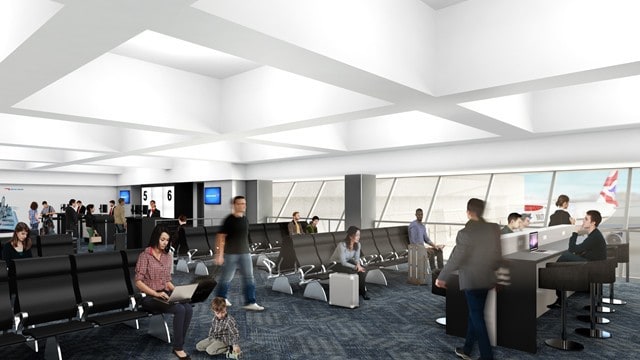 Customer waiting areas are being upgraded at JFK Terminal 7
The redesign at JFK will be complete at the end of 2018, revealing a spacious, modern new check-in concourse with a separate Club World and First area, designed with customer privacy in mind. The intimate space will draw inspiration from The First Wing which recently opened at Heathrow Terminal 5 and the new premium check-in area at Gatwick's South Terminal.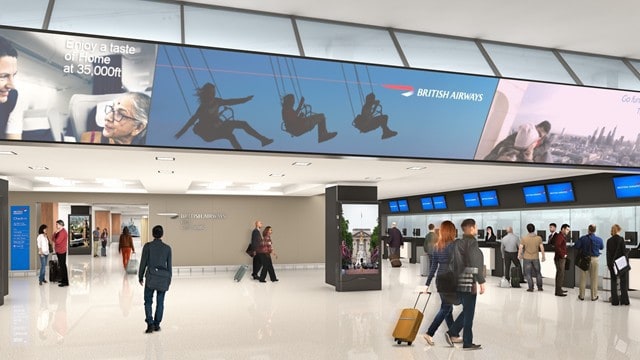 The new general check-in area of JFK Terminal 7
Business class, First customers and Gold and Silver Executive Club card holders will benefit from completely regenerated lounges with more space and restaurant-style pre-flight dining. The Concorde Room, which is available for First customers, will also undergo a refresh.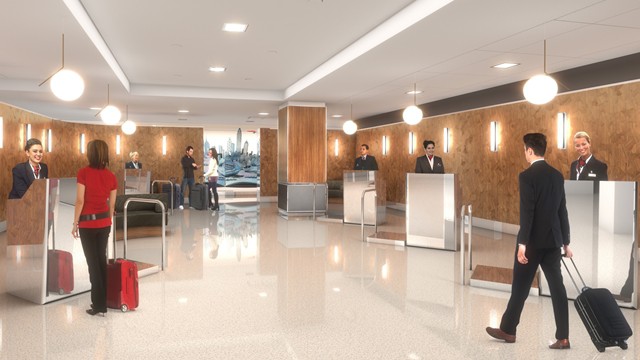 The new First Class departures area of JFK Terminal 7
Customers in all cabins will be able to enjoy a range of cuisines and refreshments at Terminal 7, inspired by New York's eclectic street food scene. Classic American comfort food including burgers and gourmet sandwiches using premium ingredients will be served along with Japanese dishes made to order.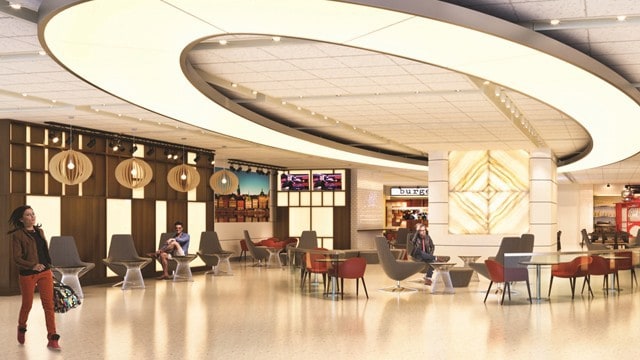 JFK Terminal 7 is getting a complete overhaul
The investment will include:
-An enhanced, spacious check-in area for a fast, efficient customer journey;
-An exclusive new premium check-in zone with fast-track security lane;
-Redesigned and updated lounges with more space to relax, dine, and work;
-The introduction of an authentic New York culinary experience with local food and beverage concepts to satisfy a variety of tastes;
-An immersive retail environment for duty free shopping and concessions; and
-New gate seating areas with additional power outlets, designed for customer comfort and convenience.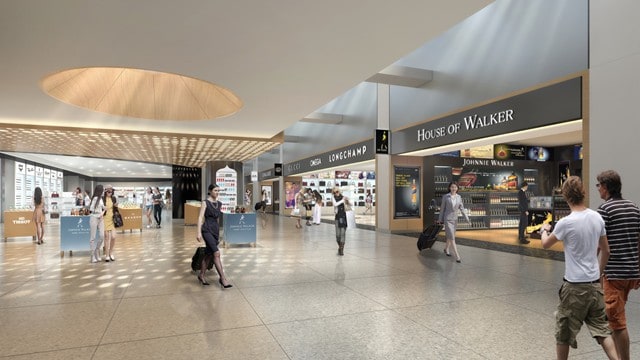 Retail areas are also being upgraded at JFK Terminal 7