As Linate airport in Milan re-opens, British Airways has unveiled its new, refreshed lounge look.
The Linate lounge, which is open to eligible customers travelling from today, includes a new look reception where customers will receive a warm welcome.
A brighter environment, new seating and powered hub tables in the new office layout provide the perfect working conditions, while those who want to make the most of their downtime can enjoy enhanced dining options including the introduction of hot dishes in the refurbished dining area.
Brand new British-made Boss armchairs, specifically designed for British Airways, are complemented by relaxing, decorative lighting by UK based Tyson lighting. Adapting the lounge design to the location, high quality Italian finishes are used, including terrazzo stone flooring and Carrara marble.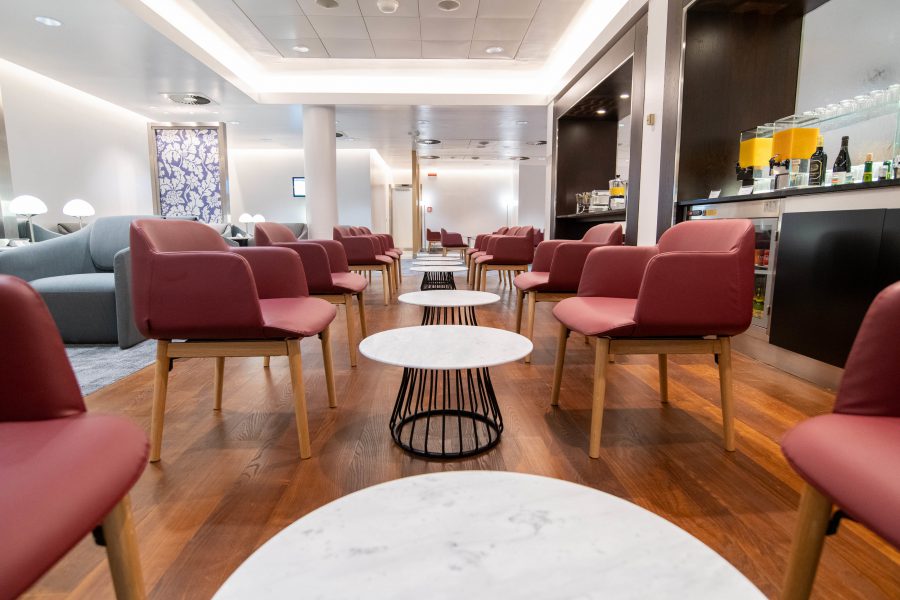 British Airways' Director of Brand and Customer Experience, Carolina Martinoli, said: "We know the difference our lounges make to our customers, be they travelling on business or for pleasure, so we have ensured that the upgraded lounge in Linate is a calm, comfortable and attractive space where they can make use of the wi-fi and enjoy complementary catering to get their journey off to the best start."
British Airways has this year completed the renovation of its First and Club lounges in New York's JFK Terminal 7, along with improvements to the customer experience at check-in, which are currently underway.
A brand-new, contemporary lounge has also been unveiled in San Francisco, spread across 665 square metres with fantastic views of the runway. Further investment is planned with new British Airways lounges in South Africa and Geneva, which are set to open in 2019.
The refreshed Linate lounge comes as the airline is investing £6.5 billion for its customers over five years, including the installation of the best quality WiFi and power in every aircraft seat, fitting 128 long-haul aircraft with new interiors and taking delivery of 72 new aircraft. This year the airline has also introduced its Club Suite, a new business class seat with direct aisle access.