Bombay Sapphire has released a new, special edition 'Sunset' gin.
Bombay Sapphire's Master of Botanicals, Ivano Tonutti, says the new release is "inspired by the mellow heat and orange glow of the setting sun" and it combines the 10 existing signature Bombay Sapphire botanicals with an additional three – golden turmeric, Indian white cardamom, and Spanish mandarin – to create a complex and beautifully balanced gin.
Tonutti says this latest offering to the market, provides gin lovers with an elevated option for a gin and tonic and encourages the use of garnishes such as orange and star anise.
"Bombay Sapphire Sunset also provides the opportunity for fans to stir their creativity by pairing the gin with ginger ale, fresh ginger, and a squeeze of lime to create a refreshing Sunset Buck, or use Bombay Sapphire Sunset to evolve a classic Negroni," he says.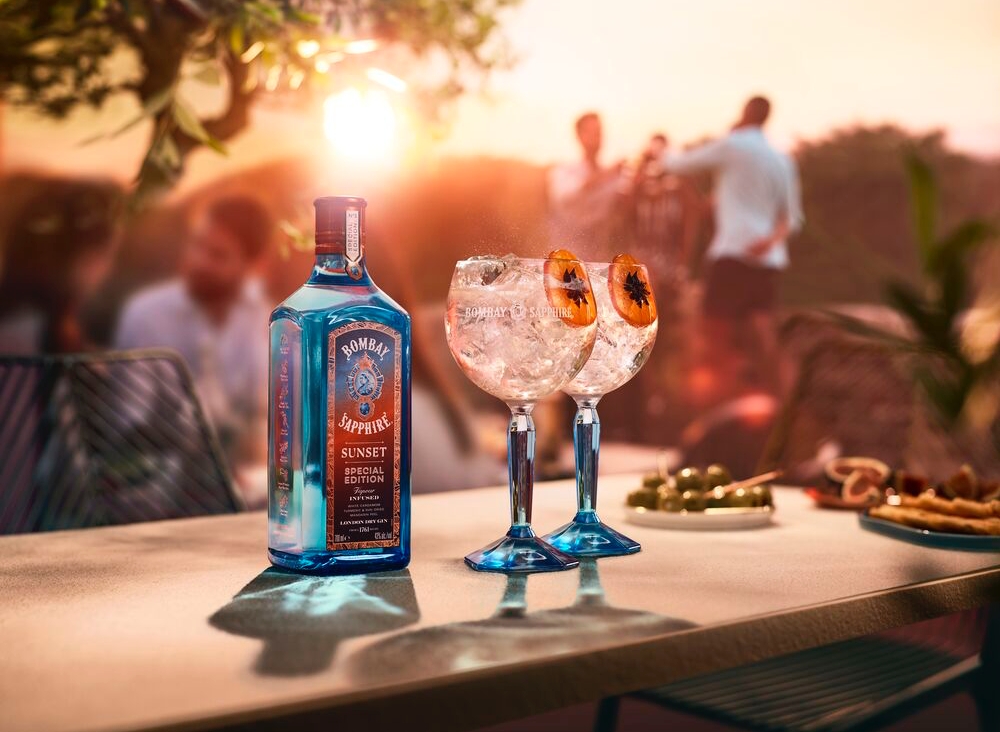 This is the second gin in the brand's series of Special Editions following the launch of Bombay Sapphire English Estate in 2019.
Held at the slightly higher ABV of 43%, allowing for a heightened concentration of spices, Bombay Sapphire Sunset balances warmth from cardamom and turmeric with fresh citrus from Spanish mandarin in this delicately complex, smooth gin, according to Tonutti.
Tonutti hand selects each botanical to create these expertly crafted Special Editions which demonstrate the ingenuity and versatility of Bombay Sapphire.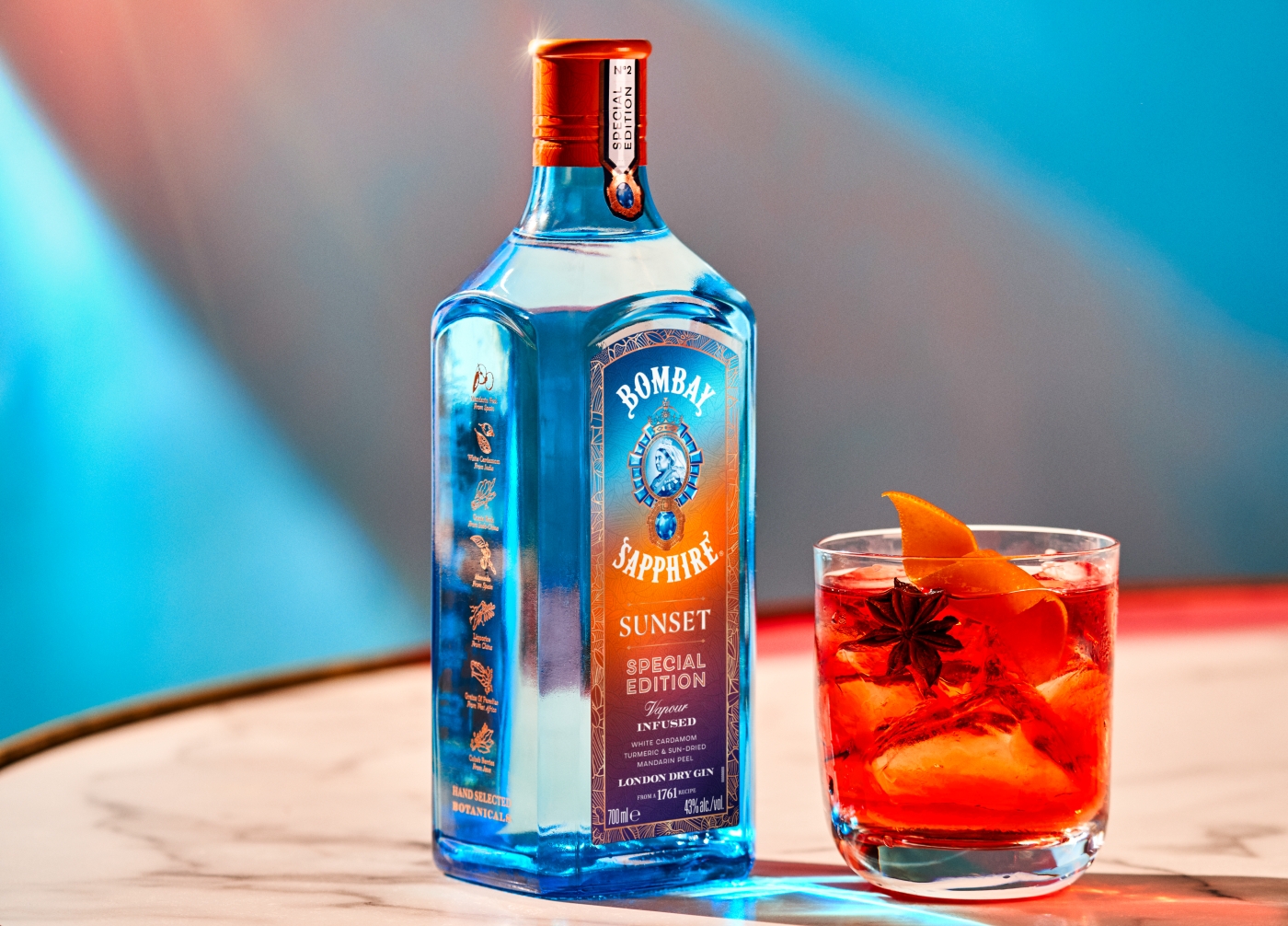 "I have worked closely with our Master Distiller Dr. Anne Brock to create a subtle combination of warming spices and citrus notes that truly enhance the complex flavour profile of Bombay Sapphire gin, providing a lingering warmth and refreshing taste," he says.
"Bombay Sapphire Sunset balances the spices of the cardamom and turmeric together with bittersweet sun-dried Spanish mandarin delivering aromatic spice and warmth, just like those last rays of sunshine at the end of the day."
Every drop of Bombay Sapphire is produced at the sustainability conscious Laverstoke Mill in England, and like all Bombay Sapphire gins, Tonutti says the natural botanicals are suspended in copper baskets, gently infusing their aromatic flavours throughout the distillation process.