Belkin, a leading consumer electronics brand for 40 years, has launched a first-of-its-kind power bank that provides fast charge capabilities for newer Apple Watch models and iPhone simultaneously while on-the-go.
Able to fully charge the Apple Watch Series 8 and Apple Watch Series 7 from 0% to 80% in about 45 minutes, and Apple Watch Ultra 0% to 80% in about an hour, the BoostCharge Pro Fast Wireless Charger is the perfect solution for portable power in a pinch.
The powerful new charger was designed in California by Belkin's award-winning design team and intricately engineered to fit most Apple Watch band sizes and styles.
It leverages the latest in technology to charge the Apple Watch Series 8 fourteen times, or iPhone 14 twice, plus it also supports wireless charging for Airpods Pro (2nd generation).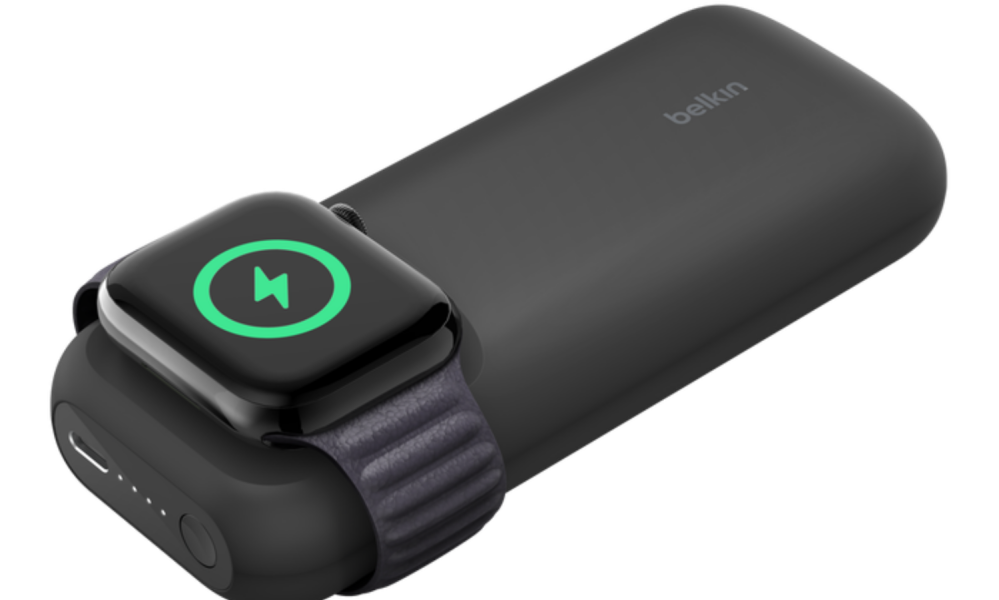 Key features of the product include:
● Built with a 20W USB-C PD port for fast charging the power bank itself as well as an additional device
● Provides up to 36 hours of video playback for iPhone 14[3] with 10,000mAh cell capacity
Built with overcharge protection and fully certified by USB-IF and MFi to deliver safe, fast, efficient power
● Includes 12-inch USB-C cable for charging power bank
● Ships in plastic-free retail packaging
● Belkin's Connected Equipment Warranty covers up to $2500
The BoostCharge Pro Fast Wireless Charger for Apple Watch + Power Bank 10K is available now from Belkin.com/au for $139.95.