Hawaiian beachfront luxury property the Halekulani has re-opened of one of Waikiki's most popular venues, House Without A Key, following a complete revitalisation and enlargement.
Halekulani's House Without A Key has long been celebrated as a premier oceanfront destination for live Hawaiian entertainment, traditional hula performances and sunset cocktails.
The indoor-outdoor restaurant has been completely transformed by owners the Halekulani Corporation to complement the sweeping vistas of the Pacific Ocean, Diamond Head and the hotel's 135-year-old Kiawe Tree, while paying homage to Hawaii's golden age of travel.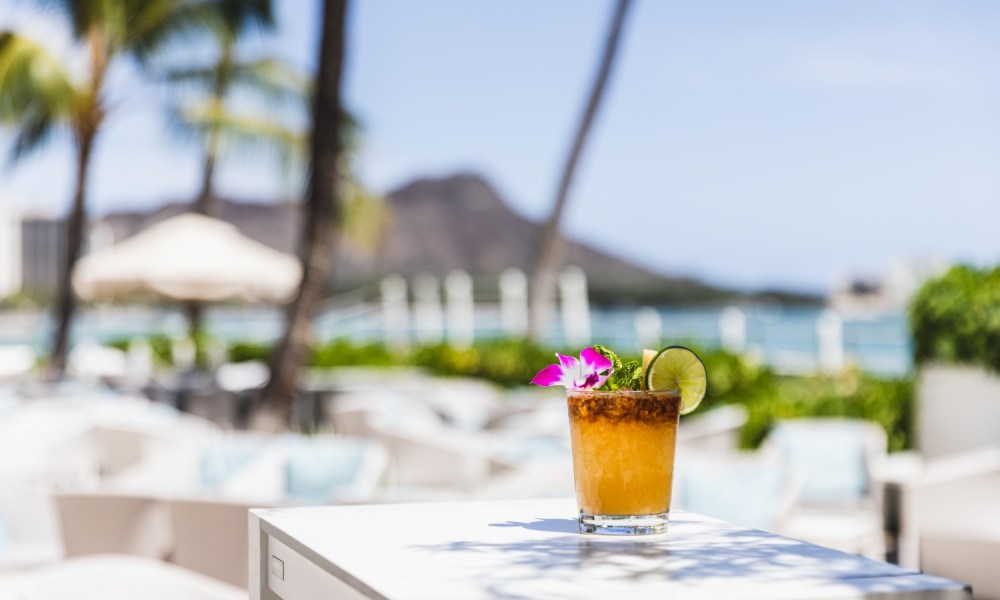 "House Without A Key's meticulous renovations will ensure and preserve our iconic traditions and relevance as we embark upon our second century of providing gracious hospitality, continuing to deliver legendary experiences for all who walk through our doors," said Halekulani Corporation's Chief Operating Officer, Peter Shaindlin.
He said with a dramatic new entry experience adjacent to the sea, House Without A Key will feature a new shaded outdoor bar, EARL'S, named in honor of the acclaimed 20th century novelist, Earl Derr Biggers, author of 'House Without a Key'.
A rare first edition of the 1925 novel will be on display to welcome guests to one of the most famous and desirable settings in the world, while additional enhancements include a state-of-the-art exhibition-style glass kitchen and custom Marra Forni brick oven created in Italy exclusively for Halekulani.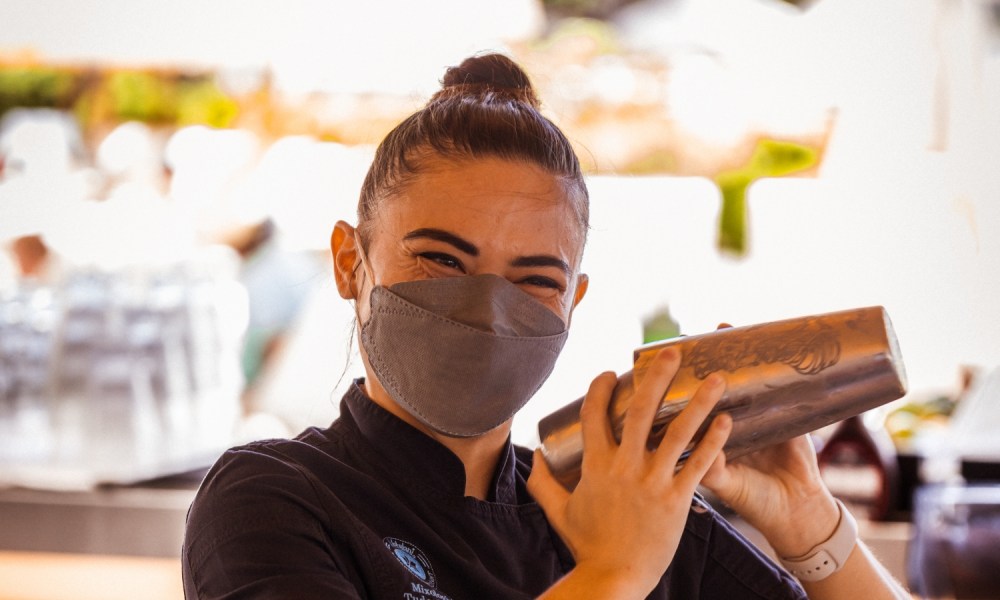 Halekulani's Executive Chef Christian Testa and House Without A Key's Chef Jarrin Otake will oversee a completely re-imagined menu reminiscent of Hawaii's golden age of travel, featuring new dishes such as the House Without A Key Laulau, a deconstructed version of traditional laulau with the flavors of pork and butterfish, served on a bed of coconut stewed luau leaves and a side of fresh local poi.
Additional menu items, both made using the new brick oven, include Char Siu Coconut Baby Back Ribs, with a hoisin and Chinese five spice honey glaze, and the Flat Bread "Skizza" Country Comfort, a fresh take on the classic Margherita pizza, island style.
Newly conceived cocktails joining the hotel's signature Mai Tai include theYellow Umbrella, with fresh Lilikoi Juice, Coconut Matcha Syrup, Tequila and Mezcal; Coconut Cake Martini, an ode to Halekulani's world-famous coconut cake; and Sweet Persea, a spirit-free avocado-based cocktail.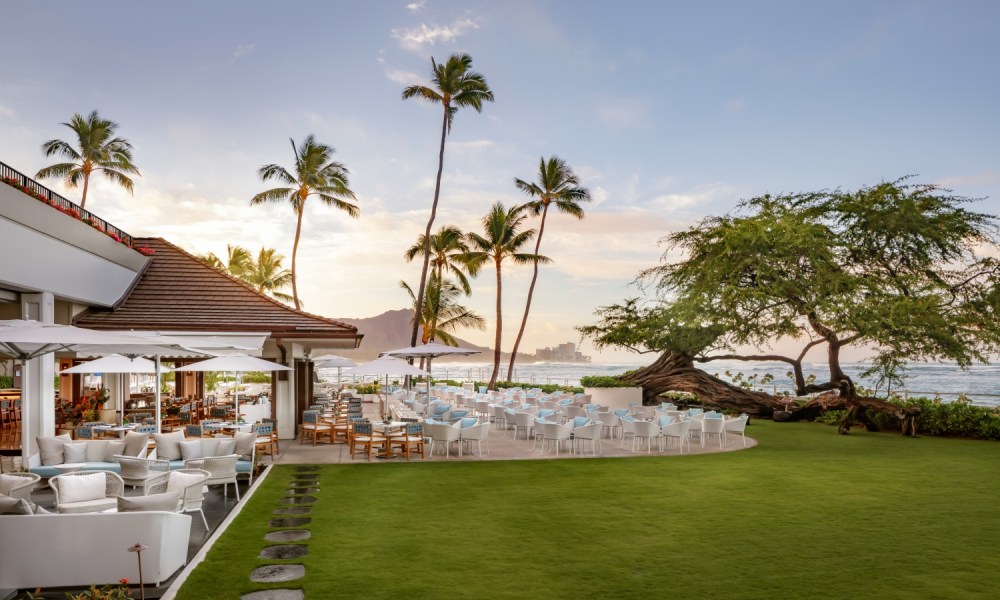 The newly reopened venue also offers a nod to the legendary Ernest Hemingway, who honeymooned at Halekulani in 1940 with his bride, acclaimed journalist Marsha Gellhorn. Hemingway – one of the many luminaries who frequented the restaurant – preferred a specific table near the ocean boasting a direct view of Diamond Head.
This table will now be distinguished as 'Table 97,' available only by advance reservation. House Without A Key will also reintroduce the classic Daiquiri to the menu, Hemingway's favorite tropical libation.
Contemporary furnishings complement the setting from which to take in Hawaii's most spectacular seascapes and sunsets.
Notable additions include new large-scale lounge furniture and a custom Charles Loomis Branch Sculpture designed using the hotel's iconic Kiawe Tree.
Newly-refreshed landscaping incorporates vivid, colorful hues from flowering plants and foliage as well as indigenous and local Hawaiian species, including the King Kalakaua spider lily and extremely rare Dwarf Rainbow Plumeria.
House Without A Key's legendary musical entertainment will continue each night starting at 5:30pm. featuring live Hawaiian music paired with hula dancing from former Miss Hawaii and Miss Hawaii USA winners.
House Without A Key is accepting reservations for daily breakfast (7-10:30 a.m.), lunch (11:30 a.m.-5 p.m.), sunset cocktails and dinner (5-8:30 p.m.). For bookings, visit www.halekulani.com
ESSENTIALS: GETTING TO HONOLULU
The best way of getting to Honolulu in comfort and style.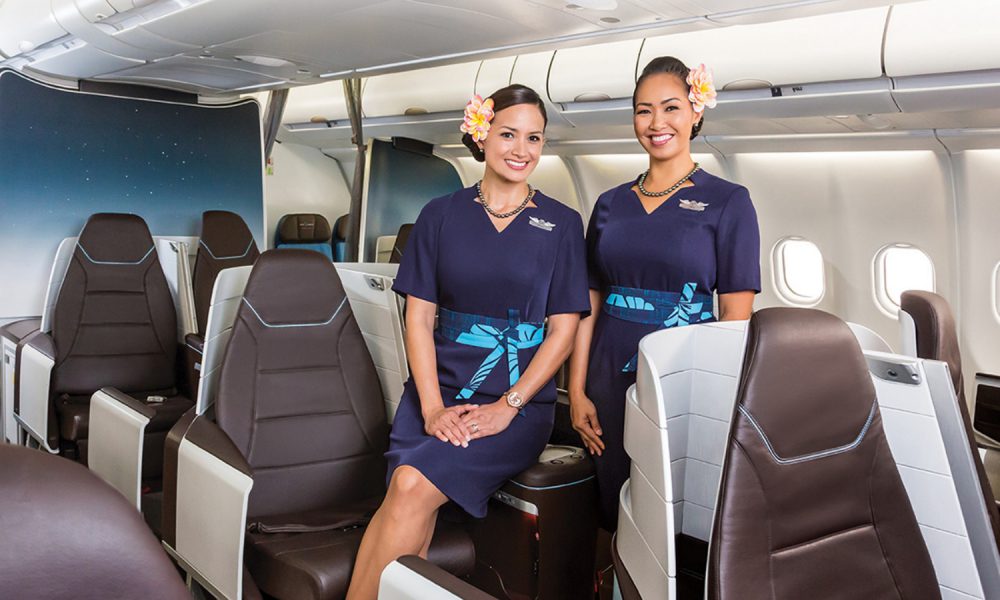 Book a seat in Hawaiian's brilliant Business Class cabin
FLY HAWAIIAN AIRLINES
Hawaiian Airlines flies to Honolulu from Sydney, Auckland and across the mainland United States. Hawaiian's brilliant onboard experience includes a stylish Business Class cabin and more Extra Comfort seats on the widebody Airbus A330 aircraft.
In Business Class, you' find flatbed seats, in a 2-2-2 configuration, that fold down into 180-degree beds that are 20.5 inches wide by 76 inches long.
Also expect a Mai Tai on arrival (and during the flight), a Hawaiian-styled meal service and after dinner, a sleeper service on the overnight flight to Honolulu that features pink duvets and pillows, and new amenity kits. Entertainment comes in the form of large-format iPad tablets that sit on a telescoping arm – something also ideal if you want to watch content on your own device.
It's also an exciting time for Hawaiian Airlines as the United States carrier re-boots its global network, prepares for the delivery of Boeing's 787 Dreamliner and focuses its efforts on being more sustainable than ever before.
Hawaiian has also upgraded its Hawaiian Miles program, taken delivery of Airbus A321s and launched free inflight WiFi and to find out the latest, Wayfarer host and Editor-In-Chief, James Wilkinson, spoke exclusively on camera in Honolulu recently with the airline's Senior Vice President, Avi Mannis.
To find out what's hot and new at Hawaiian, click on the YouTube video above.