Republic Tavern has opened its doors at the new Mantra Epping hotel in Melbourne's North, offering an urban, stylish dining and drinking experience in a thriving part of the city for business travellers.
The brewpub, which opened fully-booked on Father's Day on September 1, is one of the most stylish that Australia has ever seen and features both craft Beer Republic brews made onsite at the venue and also some of Victoria's finest in a brilliant display of both hyper-local and locally-sourced produce.
Locally-sourced is also a key when it comes to the wine list – with several of Victoria's best reds and whites – and also right across the food menu, which includes local meats, seafood and vegetables.
Highlights of the menu include popcorn prawns; Buffalo chicken bao; brined roast chicken, chicken gravy, fries and salad; the 'meat republic plate of half a rotisserie chicken, 300g marinated rump steak, kransky, slaw, IPA pickles, kewpie and toast; Parmesan crumbed chicken parma; and on the dessert front, a range of freshly made sundaes including the 'Beer-amel' made up of soft serve, caramel popcorn, salted caramel sauce and beer toffees.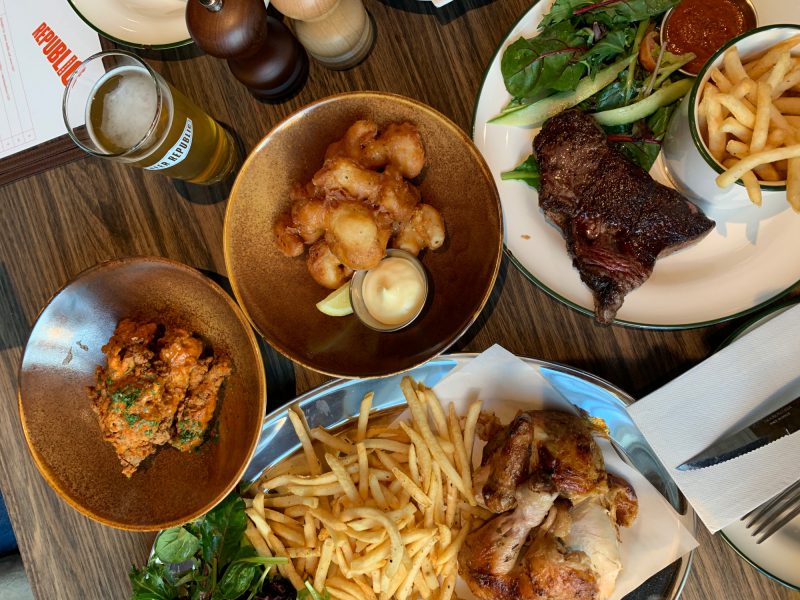 Republic Tavern is a top spot for Modern Australian food in stylish settings (pictured top). All photos by James Wilkinson
On the drinks front, the house-made Beer Republic brews onsite include a Lager, Pilsner, a Hazy IPA and our favourite, the Pacific Pale Ale and all are as fresh as it gets and go straight from the tanks to the taps.
You can also find the likes of Victoria's best and finest Dainton Bood Orange New England Rye IPA for the fruity fans, Bonehead 'Sweet Pea' Melbourne Dark Lager if you prefer the sweeter side of things, or a CoConspirators 'The Beancounter' Coffee Porter for the Melbourne coffee nerd.
When it comes to design, you could be forgiven for thinking you are in one of the hottest new laneway bars in Melbourne, from the comfortable booths to the stylish fireplace. The space not only looks good, but comfortable and practical furniture makes for an enjoyable time.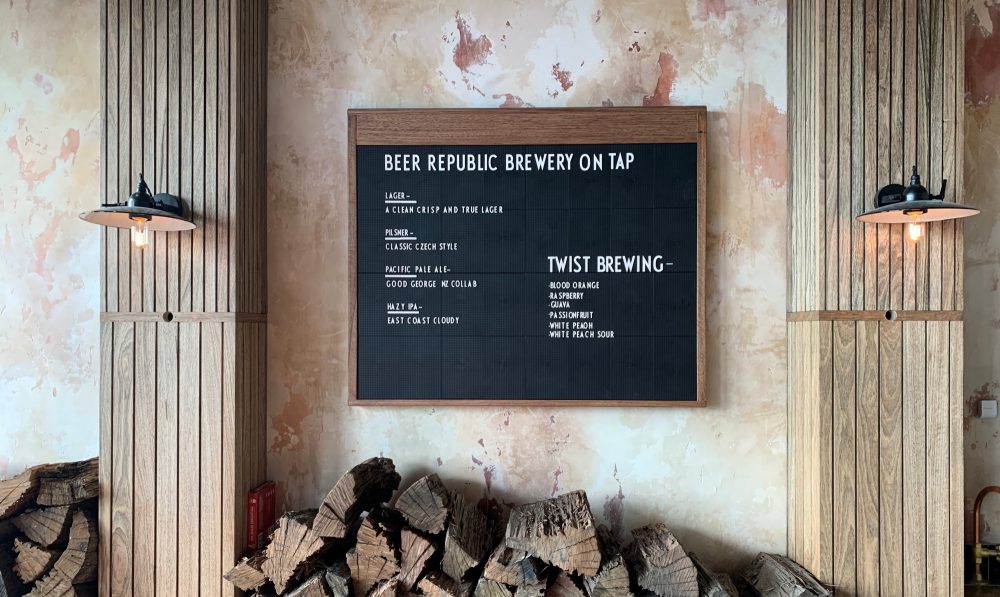 The brews at the Republic Tavern are straight from the tanks to the taps
Beer Republic owner and founder and Mantra Epping director, Ian Wilson, said the concept of the brewery and brewpub was a fun experience based around one of Australia's favourite drinks.
"Beer Republic was born to create a community around classic and approachable beers, and having fun together while we do it," he said.
"Beer Republic is a small batch brewery, serious about good beer but if we are being honest, beer is not so serious. It's about bringing people together and enjoying good times. Beer is fun, easy and inclusive and we want you to experience what we now get to do, everyday," Wilson said.
Republic Tavern's home, Mantra Epping, is a new-build AUD$80 million hotel development in Melbourne's booming north, which debuted on May 20, 2019.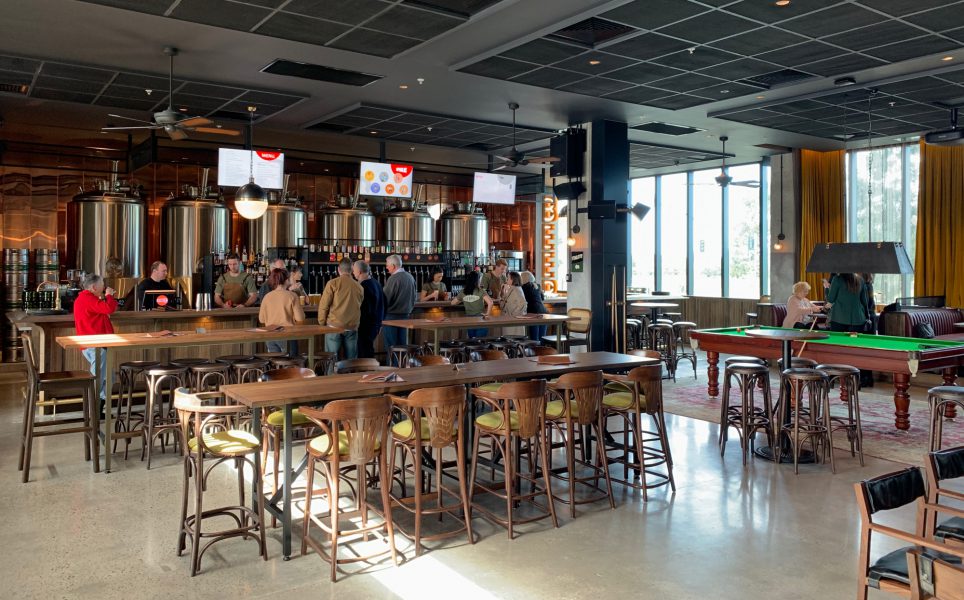 Republic Tavern has a range of dining spaces from high tables to booths
The two-wing 214-room hotel features a selection of light-filled, contemporary hotel rooms, one bedroom apartments and two bedroom inter-connecting apartments.
All hotel rooms and one bedroom apartments offer understated elegance with modern décor, air conditioning, tea and coffee making facilities, in-room WiFi, and Foxtel including iQ Chromecast for a personalised entertainment experience.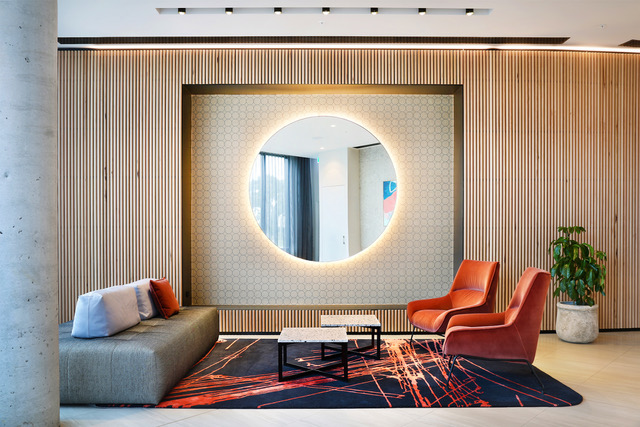 Inside the stylish lobby of Mantra Epping in Melbourne
The hotel's spacious one bedroom apartments feature kitchen facilities, European laundry, private balconies, and offer the flexibility to adjoin with a hotel room to create a spacious Two Bedroom option for families and friends alike.
Alongside the Republic Tavern, there is also the Trader Restaurant and Bar, state-of-the-art conference and meeting facilities, a fully-equipped gymnasium, 24-hour reception and open-air secure car parking.
Republic Tavern and Mantra Epping are located at 250 Cooper Street, Epping, VIC 3067, Australia.