Singapore Airlines has announced a significant number of changes to its Australian network for 2024, which will see more seats and connections to meet travel demand.
Singapore Airlines Regional Vice President South-West Pacific, Louis Arul, said that these changes cater to the strong demand in air travel and will ensure Australians have more seats and flight options to choose from on their next holiday or business trip.
"These changes provide more capacity and connectivity to SIA's global network via the iconic and popular Singapore Changi hub," Arul said. "SIA remains committed to ensuring capacity matches the high levels of demand we continue to see."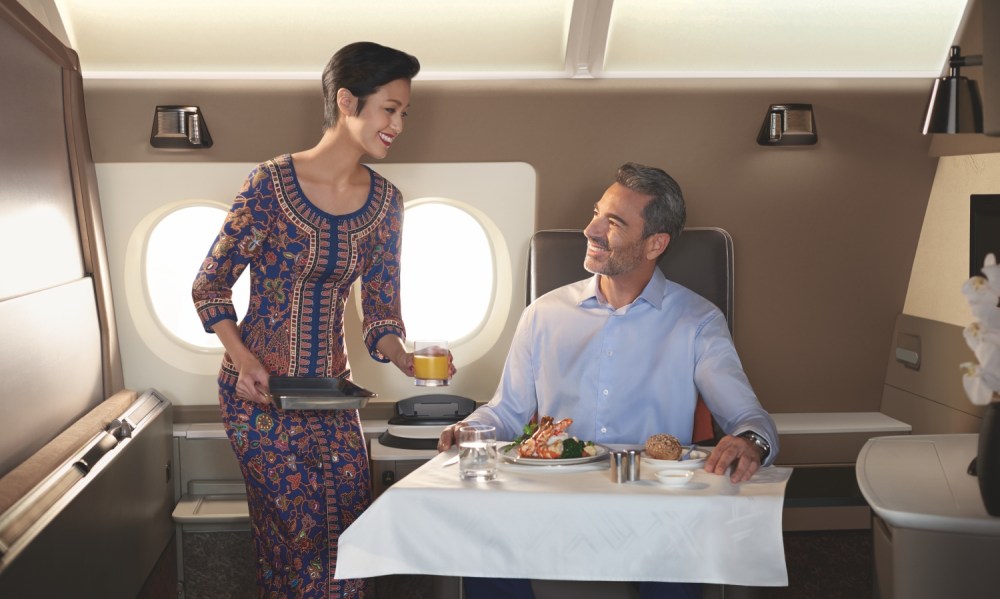 He said the changes, which are subject to regulatory approval and summarised below, will be phased in from the end of March 2024 and will deliver more than 4,700 additional seats a week in each direction between Singapore and Australia compared to 2023.
The adjustments to SIA's Australian schedule are part of a broader announcement today for a ramp up of services to destinations across the Airline's network in support of strong demand for air travel to key markets, including restoring Airbus A380 services between Singapore and Frankfurt, reinstating direct services between Singapore and Barcelona and increasing flight frequencies to pre-pandemic levels to multiple cities in SIA's global network, according to Arul.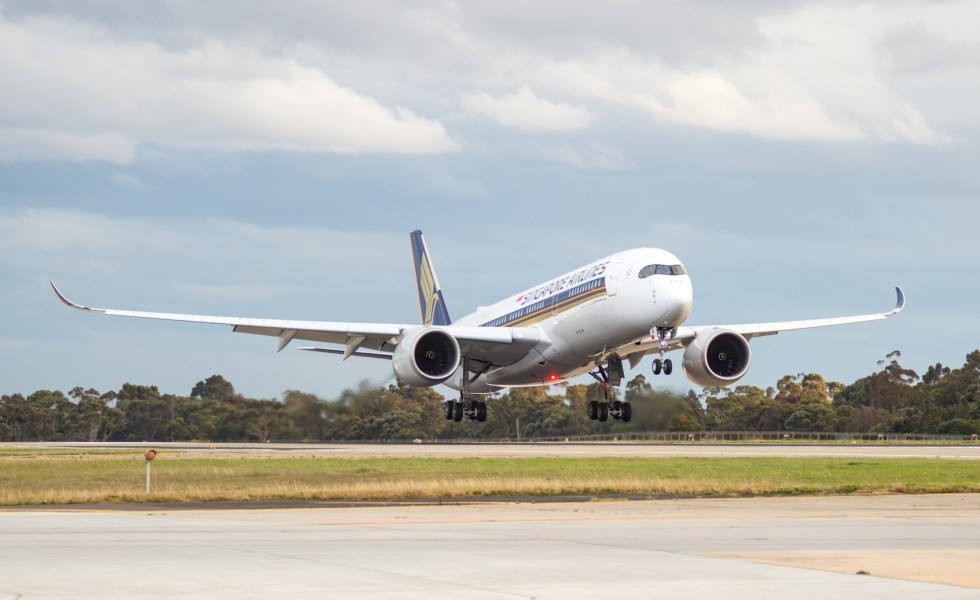 CAIRNS, QUEENSLAND
For the first time since Singapore Airlines commenced operations to Cairns, it will operate its 303-seat widebody Airbus A350-900 medium-haul aircraft four times a week to the Tropical North Queensland gateway, delivering an extra 442 seats a week and an increase of more than 47 tonnes of belly hold cargo space from 31 March 2024.
This marks another historic change in Singapore Airlines' operations to Cairns, since the carrier deployed its newest lie-flat Business Class product on a Boeing 737-8 in April 2022.
It will also be the first time in more than 20 years that Singapore Airlines will have operated a wide-body aircraft on the route for passenger services.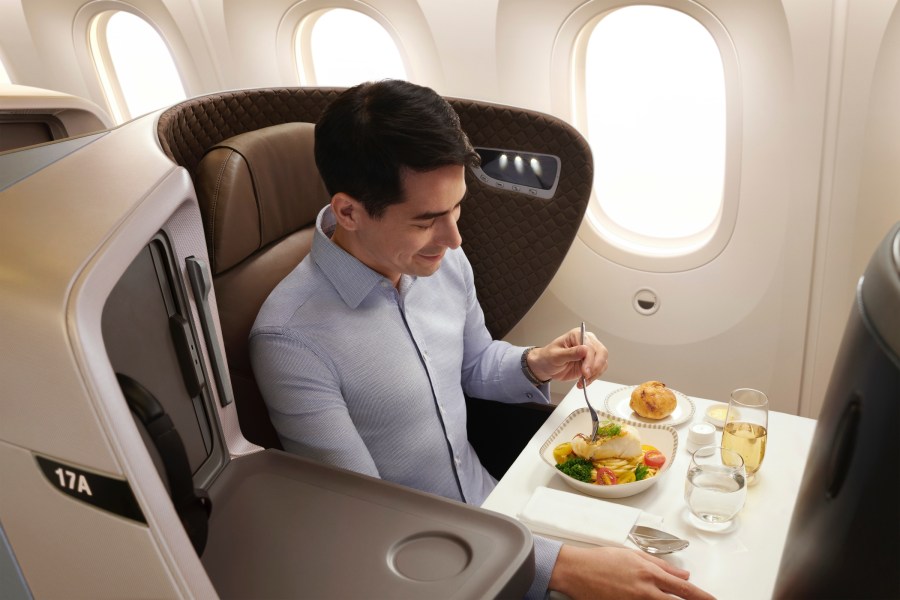 "During the pandemic period of 2020 and 2021, SIA operated a wide-body aircraft to Cairns to support local producers export their produce to the world," Arul said.
"Deploying the wide-body A350-900 for scheduled passenger services, which features SIA's medium-haul lie-flat business class seats, is a testament to Cairns' recovery as a destination and its appeal to international visitors.
"The increase in capacity for both passenger and cargo, will support the local tourism industry as well as local producers and we are excited to see the aircraft land on 31 March 2024," he said.
DARWIN, NORTHERN TERRITORY
Darwin flights will return to pre-Covid schedules with the Top End to be connected to Singapore with daily services via SQ251 and SQ252 on a 154 seat Boeing 737-8 from 31 March.
Arul noted that the return to daily operations in Darwin marked a milestone in the Northern Territory's recovery from the pandemic.
"Darwin is the gateway to globally renowned places like Kakadu, Uluru and the Katherine Gorge," he said.
"Returning to daily operations will add almost 300 seats a week and support the expected increase in visitors to Australia's Top End during the peak period," Arul said.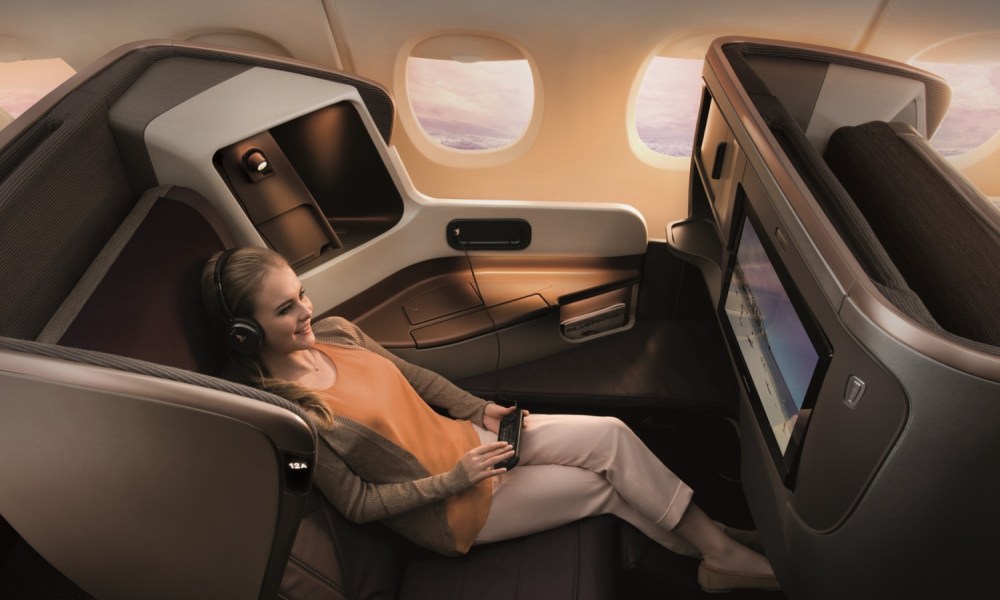 PERTH, WESTERN AUSTRALIA
Singapore Airlines will return to pre-Covid schedules in Perth with the addition of a fourth daily service from 31 March 2024.
The fourth daily service, which was initially scheduled as four times a week to cater to the peak period of November 2023-January 2024, will be extended as a regular scheduled daily service.
The fourth daily flight between Singapore and Perth will be operated by SIA's A350-900 medium-haul aircraft fitted with 40 lie-flat Business class seats and 263 ergonomically designed Economy class seats.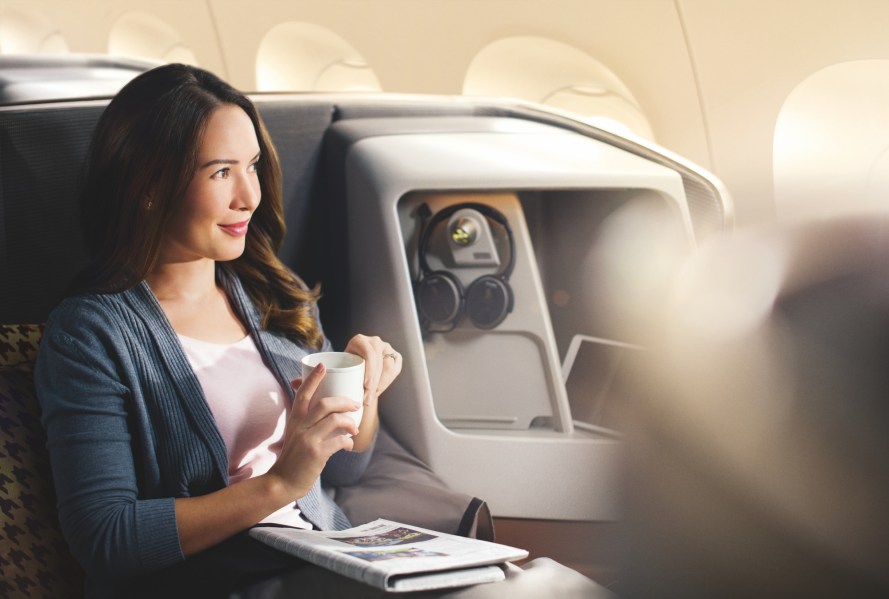 The aircraft change will see Perth served by two A350-900 medium-haul and two 787-10 aircraft daily.
"Perth has always been a key part of our global network and we are excited to return to pre-Covid flight schedules as travel demand to and from Perth continues to be robust," Arul said.
"We will continue to work with our partners Perth Airport, Tourism Western Australia and other key stakeholders to provide convenient international travel options for Western Australians and promote the State's many wonderful attractions to overseas travelers to grow the tourism sector."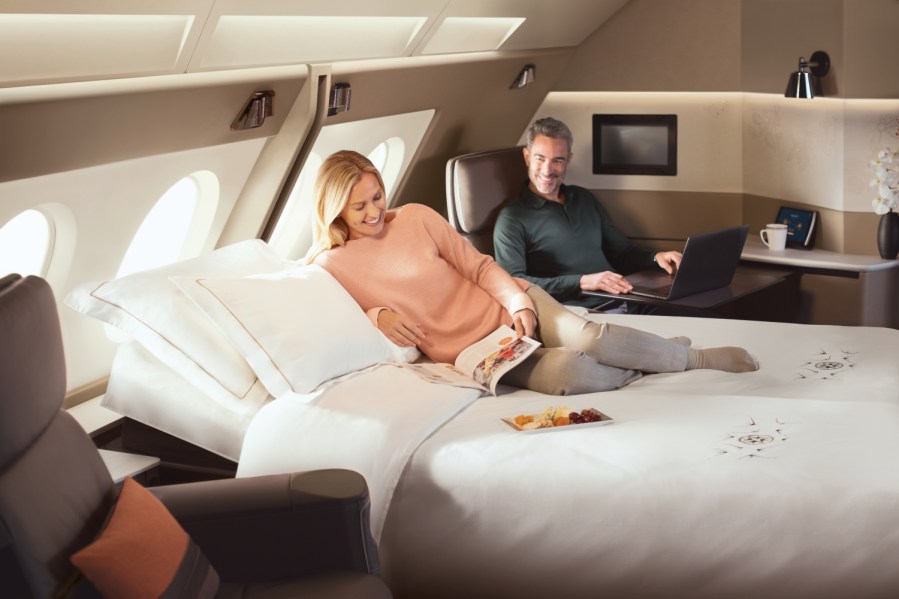 SYDNEY, NEW SOUTH WALES
In Sydney, Singapore Airlines will return First Class to SQ241/SQ242 by replacing the A350-900 long-haul aircraft currently operating the route with a Boeing 777-300ER.
The return of First Class on SQ241/SQ242 will provide customers with the option of travelling in either First Class or Suites on all four of SIA's daily flights between Sydney and Singapore.
"Since international borders re-opened in November 2021, the demand for travel in premium cabins has been strong," Arul said.
"Deploying the 777-300ER aircraft onto SQ241 and SQ242 will see Sydney served daily with two 777-300ER aircraft and two Airbus A380 aircraft, delivering customers the option of either First Class or Singapore Airlines' iconic Suites on all four daily flights."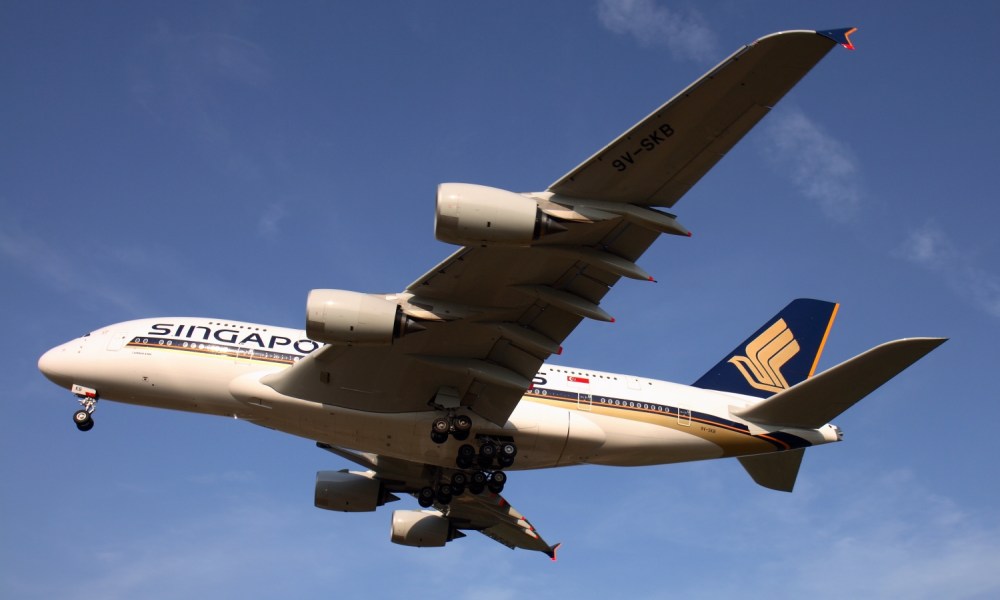 ADELAIDE, SOUTH AUSTRALIA
Adelaide will enjoy an increase in capacity, with SQ279/SQ278 to be operated by a Boeing 787-10, delivering an additional 238 seats a week to the South Australian capital and a weekly seat capacity above pre-covid scheduled capacity levels.
"Travel demand into, and out of, Adelaide continues to remain robust and the decision to change aircraft to deliver more seats underpins our commitment to deploy the right aircraft with the right mix of cabin classes and capacity," Arul said.
"The 787-10 hosts the same cabin product as the A350-900 medium-haul aircraft it is replacing, so customers will be able to continue to enjoy our medium-haul lie-flat Business Class seats as well as our ergonomically designed Economy Class."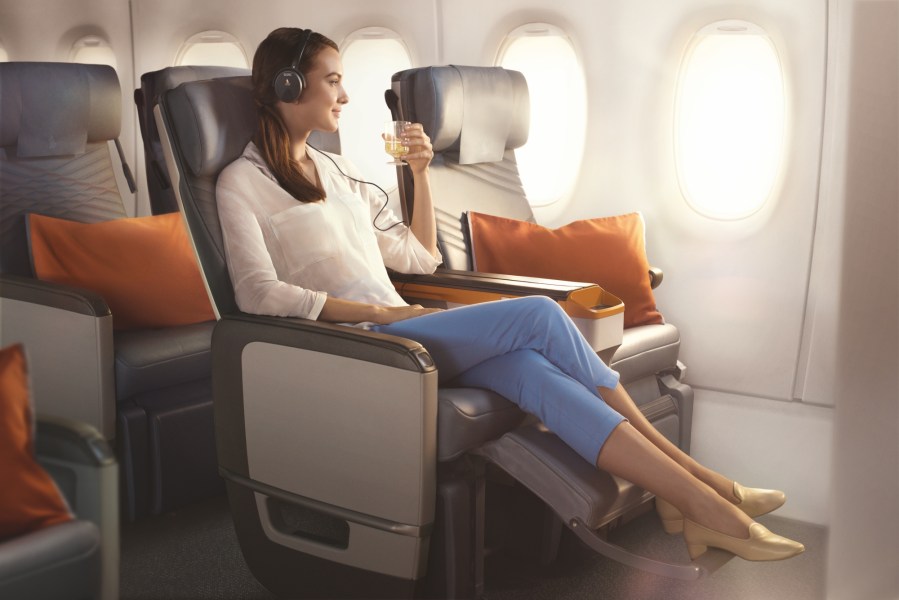 MELBOURNE, VICTORIA
Melbourne will also enjoy an increase in capacity, with a fifth daily service to be reinstated at the end of May.
The fifth daily service, SQ247/SQ248, initially deployed to cater to the peak period of November 2023 to March 2024, will be reinstated at the end of May 2024 following a short pause. The service will be operated by an A350-900 long-haul aircraft fitted with 253 seats across Business, Premium Economy and Economy Class.
"Resuming Melbourne's fifth daily service at the end of May will see Singapore Airlines' operations to the Victorian capital once again exceed our pre-Covid levels of capacity to the key Australian gateway," Arul said.
"It will also see Melbourne boast the highest frequency of daily flights to any Australian city, allowing us to meet the ongoing demand for passenger inbound and outbound travel as well as cargo imports and exports from Victoria."