American Airlines, British Airways, New York Gov. Andrew Cuomo and the Port Authority of New York and New Jersey have announced future plans to co-locate their operations in New York's John F. Kennedy International Airport (JFK) Terminal 8.
Moving under the same roof will allow American and British Airways to offer enhanced service between New York and London, further strengthening the airlines' Atlantic Joint Business partnership.
American and British Airways will invest USD$344 million in Terminal 8 over the next three years to prepare for the co-location in 2022.
British Airways moving from its current operation in Terminal 7 will allow the two airlines to offer even better service between New York and London — and beyond.
"Investing in our terminal and welcoming our partners is a win-win for both customers and team members at American and British Airways," American President Robert Isom said. "Co-locating with British Airways will allow our customers unprecedented convenience and flexibility between these two world-class cities."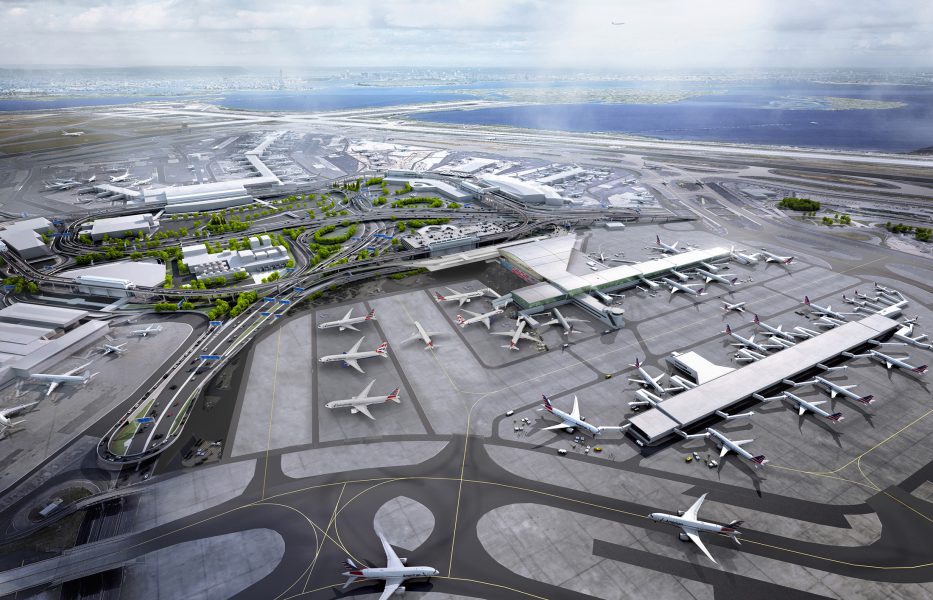 This USD$344 million investment in Terminal 8 will include improvements in the overall customer experience, including the addition of five widebody gates and four adjacent widebody hard stands, enhanced baggage systems, new lounges, premium check-in space and upgraded concessions and retail options.
Additionally, customers arriving in New York will enjoy the ability to more conveniently connect onto other American Airlines flights and customers departing New York will gain the flexibility of 14 daily flights to London all departing from the same terminal.
"Only four months ago, we announced plans to transform JFK Airport into a state-of-the-art global hub, with new and unified terminals adding 4 million square feet and increasing the airport's capacity by at least 15 million passengers annually," Governor Cuomo said.
"Today that transformation is well underway, with an extraordinary private investment that will turn JFK into a truly modern airport. This new investment is part and parcel with the State's broader efforts to modernize airports all across New York. From JFK and LaGuardia to Ithaca and Rochester, we are making historic progress rebuilding our airport infrastructure for the future and ensuring New York State remains the nation's front door."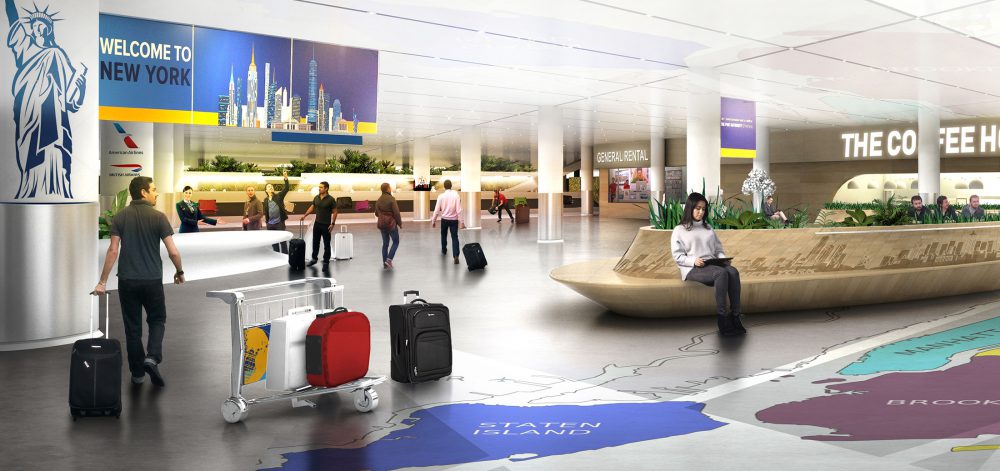 American Airlines and British Airways have a joint business partnership across the Atlantic, providing up to 70 flights a day between London and the United States. By bringing their network of flights together, they give customers convenient flight schedules at competitive fares from eight hubs throughout North America and three hubs in Europe.
British Airways will remain in Terminal 7 until 2022. With thousands of customers flying between New York and London every week, the airline remains committed to improving its customer experience at JFK Terminal 7. British Airways is investing $65 million, including a brand new First lounge which opened last year and further improvements planned in 2019.
British Airways Chairman and CEO, Alex Cruz, said: "We're excited to announce our move to Terminal 8 alongside American Airlines, our Atlantic Joint Business partner. Offering the best customer experience at JFK now and in the future is a top priority.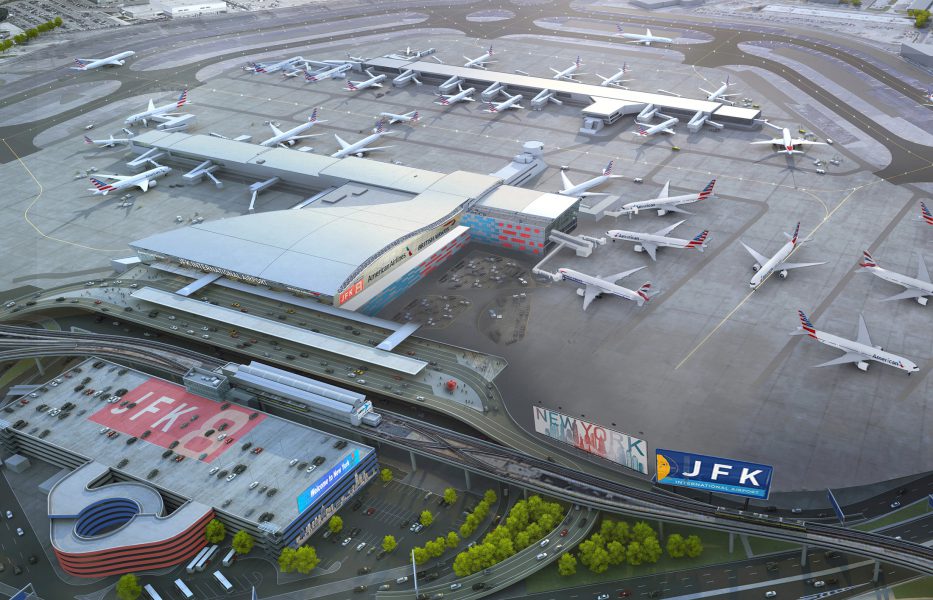 "We look forward to working with the Port Authority and American Airlines to continue building a world-class trans-Atlantic travel experience in our new home from 2022."
JFK is not alone among American's hubs in getting an upgrade. With its airport partners, American has spent and committed billions of dollars for projects at Dallas Fort Worth International Airport (DFW), Miami International Airport (MIA), Reagan National Airport (DCA) in Washington, D.C., O'Hare International Airport (ORD) in Chicago and Los Angeles International Airport (LAX).
American connects New York to the world through its operations at JFK and LGA. At JFK, American operates about 100 flights to more than 40 destinations in more than 15 countries. At LGA, American offers more than 170 daily flights to more than 40 destinations in the United States and Canada.