Luxury hotels and resorts brand Aman has launched a new sister brand called Janu, which the company says will "deliver harmony through the dynamic balance of opposites".
The company says while Aman is synonymous with its Sanskrit translation, 'peace', Janu stands for 'soul'.
"Aman is a sanctuary, whereas Janu is connectedness; Aman offers refined respite, whereas Janu offers an energetic vibe for those seeking greater purpose with inner contentment," the company says.
Janu is launching launches with three forthcoming hotels which are already under construction: Montenegro (2022), Al Ula in Saudi Arabia (2022) and Tokyo (2022), as well as a robust pipeline of future hotels.
Janu Montenegro will be the first hotel to incorporate the brands serviced residence concept, enabling guests to fully embrace the Janu lifestyle.
An artist's impression of Janu Montenegro (and above)
"The timeless yet contemporary design of each Janu hotel will be focused on space and light, giving an ambience that enhances the mood, encouraging guests to reconnect with themselves and with others," the company says.
"Large guest rooms will offer refined havens of characterful tranquillity, all exquisitely furnished and with expansive bathrooms.
"Alight with life, Janu's social spaces will be ever-evolving and dynamic and will offer a mix of dining, lounge and bar areas. A culture of innovation will see limitless gastronomic horizons paired with mixologist-crafted cocktails.
"A plethora of culinary concepts bolsters Janu's overarching culinary vision; whether it's low- temperature cooking or harnessing the benefits of fermentation, dramatic open kitchens and lively counter- top displays make for convivial dining experiences that energise the senses.
"Social wellness is at the core of the Janu experience with a focus on mind, body and soul. Offering the joy and inspiration of energetic group classes which celebrate the moment of life is key. The ethos is centred on not only strengthening the body but also calming the spirit. Time-conscious, high-octane group classes and more subdued, mindful practices echo those moments of duality that balance and realign.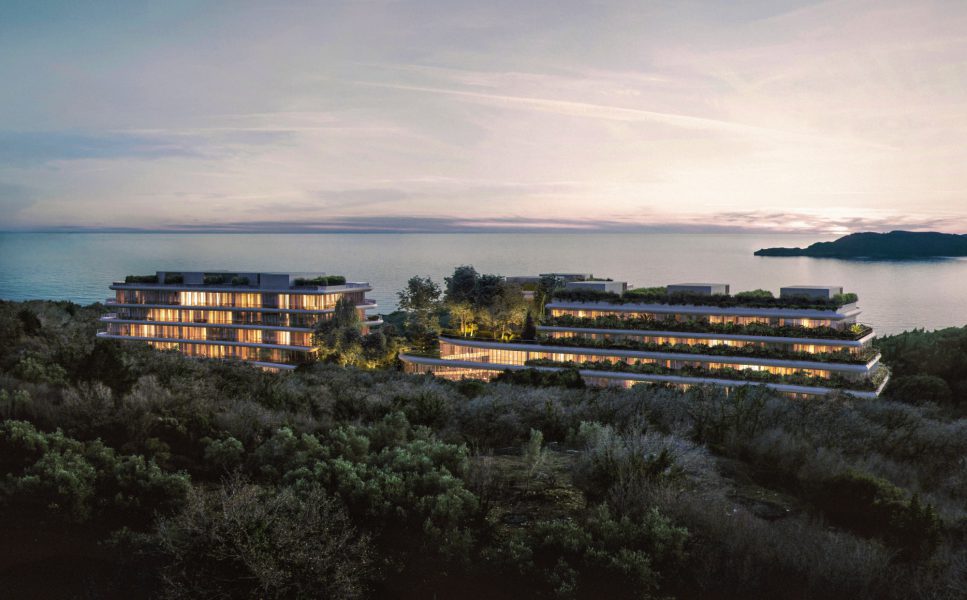 The new brand will launch with Janu Montenegro in 2022
"Expansive wellness facilities will offer cutting-edge experiences and treatments and access to the latest equipment as well as extensive hydro and thermal facilities with a focus on finding equilibrium.
"Providing all this with a conscious mindset and sustainable approach will be central to Janu's ethos, from the development and operation of the resorts, to food and far beyond," the company says.
Under the leadership and expansionary vision of Chairman and CEO Vladislav Doronin, the Aman brand is at the pinnacle of hospitality and is stronger than ever, with 32 hotels in 20 countries, nine under construction and a strong pipeline in place.
"The overlap between Aman and its sibling is mutually beneficial; together they offer a total solution for the fluctuating needs and desires of today's global travel cognoscenti," he said.
"We saw a white space in the market, and we want to push the hotel industry into a new sphere. What with today's modern fast-paced society, which has seen human connection and communication redefined by the digital world, we wanted to create a new hotel brand with a soul and with the aim of kick- starting human interaction again," Doronin said.
For more than 30 years Aman's constellation has stretched from the shores of Phuket to the mountains of Bhutan, and will soon reach the avenues of New York.