Outrigger Resorts and Hotels has announced that it will be investing further in its home market of Hawaii with a planned acquisition at Kaua'i Beach Resort and Spa.
Located in the town of Līhu'e on the 'Garden Island' of Kaua'i, the resort spans 25 lush acres of beachfront property and features 350 guestrooms with unparalleled ocean views.
Kaua'i Beach Resort and Spa, once acquired, will represent an important milestone in Outrigger Resorts and Hotels' ongoing expansion efforts – offering guests a full-service resort on all four of the major Hawaiian Islands.
"Outrigger's legacy in Hawaii spans 75 years; we remain committed to being exceptional stewards of this special place and its rich cultural heritage, while contributing to the prosperity of the local community," said Outrigger Resorts and Hotels' President and CEO, Jeff Wagoner.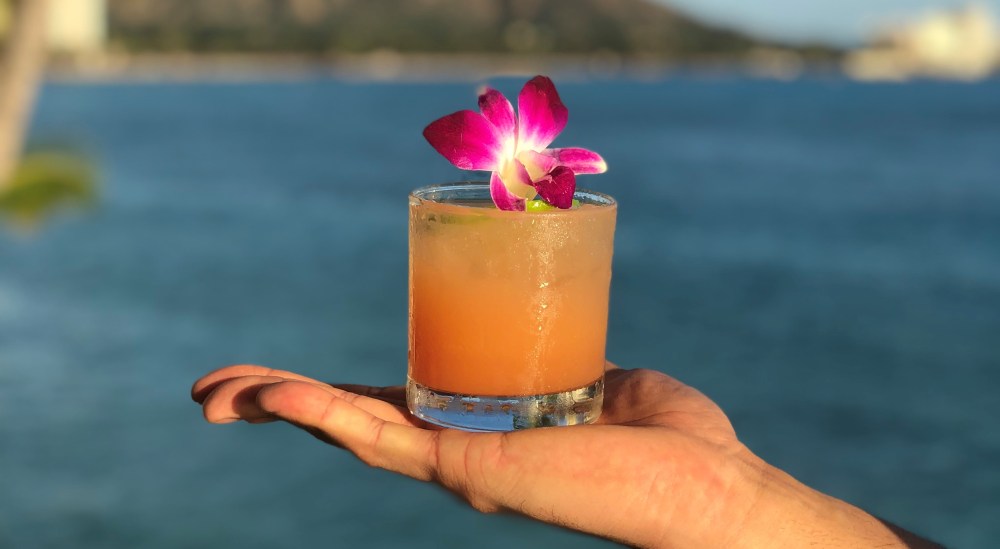 "Kaua'i Beach Resort and Spa was managed by Outrigger in the '90s, so this transition feels like a welcome home – we look forward to further enhancing the property for both our guests and hosts."
This news comes on the heels of last month's announcement that Outrigger will be the new steward of Kā'anapali Beach Hotel on Maui.
It will be the seventh acquisition that the company has made in the last two years in Hawaii, Thailand and the Maldives.
The Outrigger brand is renowned for its premier beach locations, must-see beach bars, authentic live music, signature experiences and a commitment to conservation.
ESSENTIALS: GETTING TO KAUA'I
The best way of getting to Kaua'i in comfort and style.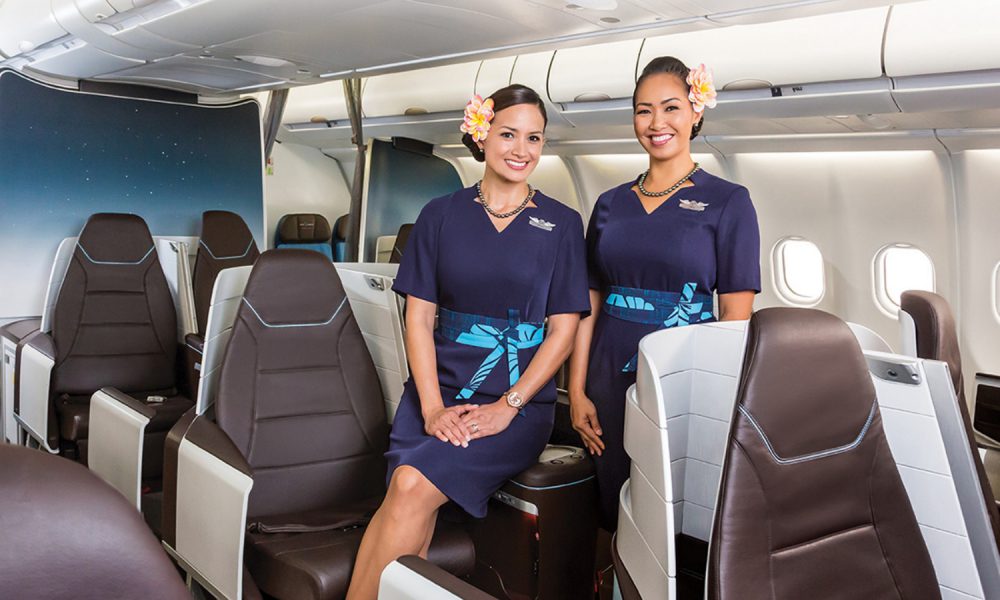 Book a seat in Hawaiian's brilliant Business Class cabin
FLY HAWAIIAN AIRLINES
Hawaiian Airlines flies to Kaua'i via Honolulu from Sydney, Auckland and across the mainland United States. Hawaiian's brilliant onboard experience includes a stylish Business Class cabin and more Extra Comfort seats on the widebody Airbus A330 aircraft, which operate the long-haul services to Honolulu.
In Business Class, you' find flatbed seats, in a 2-2-2 configuration, that fold down into 180-degree beds that are 20.5 inches wide by 76 inches long.
Also expect a Mai Tai on arrival (and during the flight), a Hawaiian-styled meal service and after dinner, a sleeper service on the overnight flight to Honolulu that features pink duvets and pillows, and new amenity kits. Entertainment comes in the form of large-format iPad tablets that sit on a telescoping arm – something also ideal if you want to watch content on your own device.
It's also an exciting time for Hawaiian Airlines as the United States carrier re-boots its global network, prepares for the delivery of Boeing's 787 Dreamliner and focuses its efforts on being more sustainable than ever before.
Hawaiian has also upgraded its Hawaiian Miles program, taken delivery of Airbus A321s and launched free inflight WiFi and to find out the latest, Wayfarer host and Editor-In-Chief, James Wilkinson, spoke exclusively on camera in Honolulu recently with the airline's Senior Vice President, Avi Mannis.
To find out what's hot and new at Hawaiian, click on the YouTube video above.