Air Vanuatu has signed a firm order with Airbus for four Airbus A220 aircraft.
This news was announced by Air Vanuatu and Airbus during a signing ceremony at the Avalon Airshow on Tuesday morning (Feb 26).
Air Vanuatu's first ever order with Airbus makes it the launch operator of the A220 in the Pacific region.
The order includes two A220-100 series aircraft with 108 seats and two A220-300 series aircraft with 133 seats.
"We're proud to be the launch airline in the Pacific region for the Airbus A220" said Air Vanuatu's Chief Executive Officer, Derek Nice.
"These aircraft will be deployed to operate our current international and domestic network, including our newly announced non-stop Melbourne to Port Vila service, and will bolster plans to expand our network to new destinations throughout the South Pacific."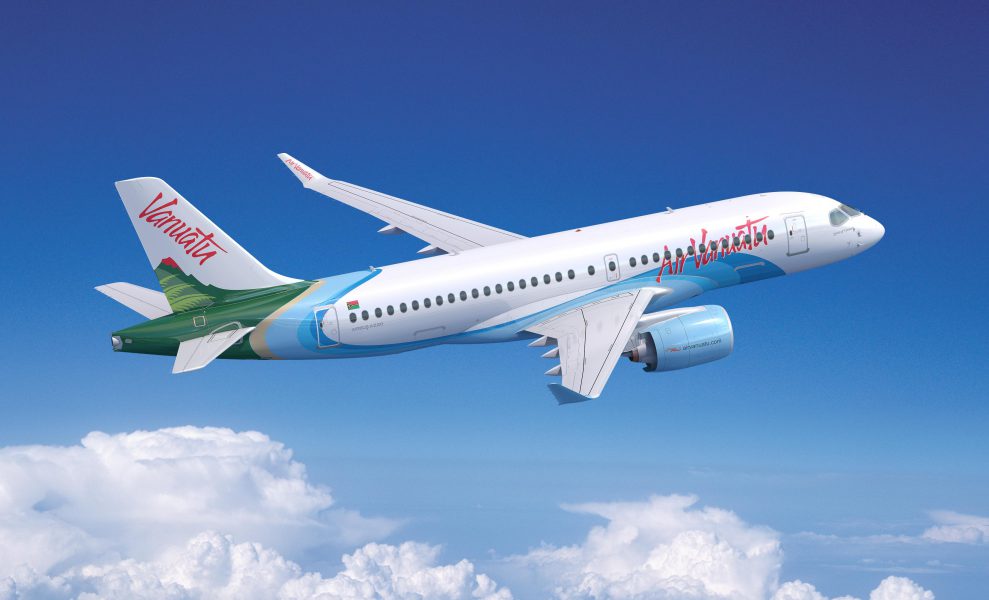 The A220's superior passenger experience includes wider seats, more legroom and bigger windows. Its advanced technology brings much greater fuel efficiency and lower noise levels, demonstrating Air Vanuatu's commitment to the environment.
These aircraft can be economically operated on domestic services, regional routes and into the new long-haul markets that are key to Air Vanuatu's growth plan.
Air Vanuatu is expecting the first Airbus A220 delivery in June 2020. The airline has purchase rights for four additional aircraft, which give it the potential to increase its order to eight aircraft in total.