The cabins for Air Tahiti Nui's new Boeing 787 Dreamliners have been revealed and will feature a three-class configuration including the introduction of the airline's first Premium Economy product.
To coincide with Air Tahiti Nui's 20th anniversary this year, the flag carrier for French Polynesia is phasing out its current Airbus A340-300 fleet and replacing it with four 787-9 Dreamliners including two purchased and two leased through the Air Lease Corporation.
The fleet renewal is set to commence in November 2018, with theremaining three aircraft scheduled to be rolled out by September 2019.
With bookings now open for the new Dreamliners, the airline has revealed details of its first Premium Economy cabin and enhancedEconomy and Business cabins.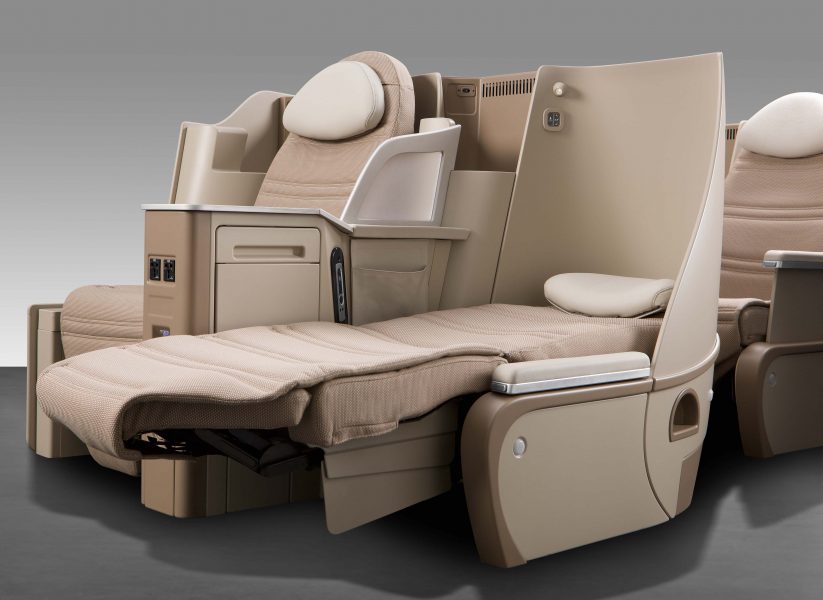 A NEW PREMIUM CABIN AND NEW SEATS FOR ALL CLASSES
Air Tahiti Nui's new Moana Premium Economy class offers extra legroom and space for those wanting to add more comfort and relaxation to their journey to the beautiful Islands of Tahiti. The Z535 seat designed by ZODIAC Aerospace displays a uniquely thin backrest to provide an optimum pitch of 38 inches, a width of 19 inches and a seat recline of 8 inches. The dedicated cabin features a total of 32 seats with a seven-abreast configuration of five rows (2-3-2).
ZODIAC Aerospace is also designing the airline's new Z300 Moana Economy class seat. With a new nine-abreast configuration (3-3-3), the two Eco class cabins will feature a total of 232 seats specially designed for long-haul travel. Its articulating seat pan makes the Z300 one of the best next-generation long-range economy class seats available today. Experienced travellers will immediately notice the improved comfort and living space as they relax into the 17.3-inch wide seat, which offers a recline of 6 inches and a pitch of 31 inches.
Air Tahiti Nui is also upgrading its Poerava Business Class cabin with a full-flat seat designed by Rockwell Collins. The Parallel Diamond seat has space in mind and includes a wide range of storage areas to keep personal items out of guests' way. The cabin will feature a total of 30 seats in five rows with a 2-2-2 configuration. Each seat has a pitch of60 inches and moves into a fully flat sleeping position. Business seats will also come with a touch screen remote control for the inflight entertainment system, personal lighting and a privacy divider. Each seat is also equipped with an extra cover for maximum comfort while sleeping.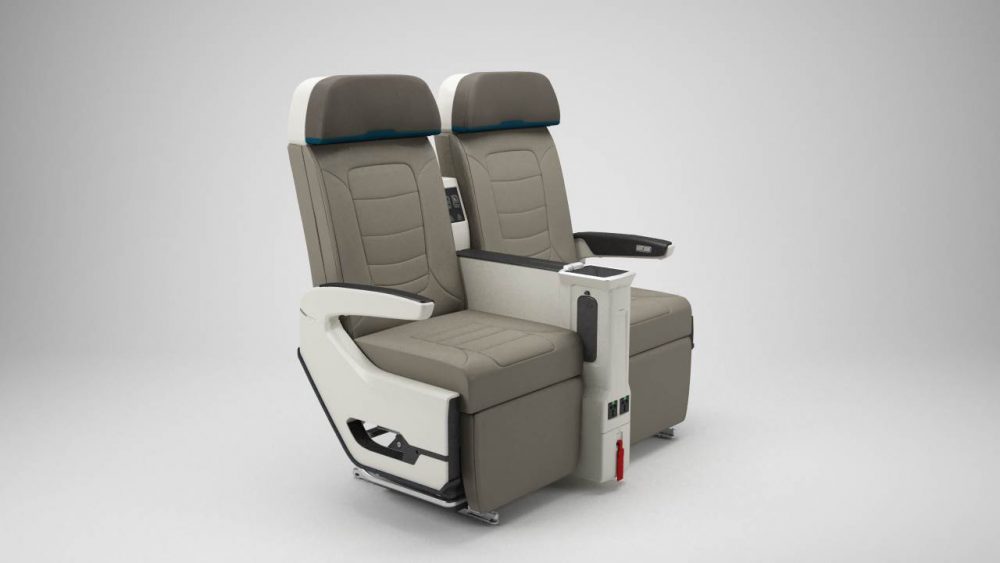 A NEW, CONNECTED ENTERTAINMENT SYSTEM
The "Tahitian Dreamliners" will be equipped with Panasonic's most advanced Inflight Entertainment (IFE) system. The eX3 solution offers unmatched performance and reliability bringing Audio Video onDemand (AVOD) to every seat through capacitive multi-touch screens to ensure an immersive and entertaining experience.
Business class seats will be equipped with 16 inch screens whilePremium Economy will feature 13-inch screens. Economy class will also receive an upgrade with 12 inch screens matching the airline's current Business class product.
As part of the new partnership with Panasonic Avionics Corporation, guests will be able to stay connected with Panasonic's eXConnectsatellite broadband during the airline's short and long-haul flights fromAuckland to Tahiti, Los Angeles, Paris and Tokyo. High speed internet will be accessible directly via the in-seat system but also via PDA through onboard Wi-Fi.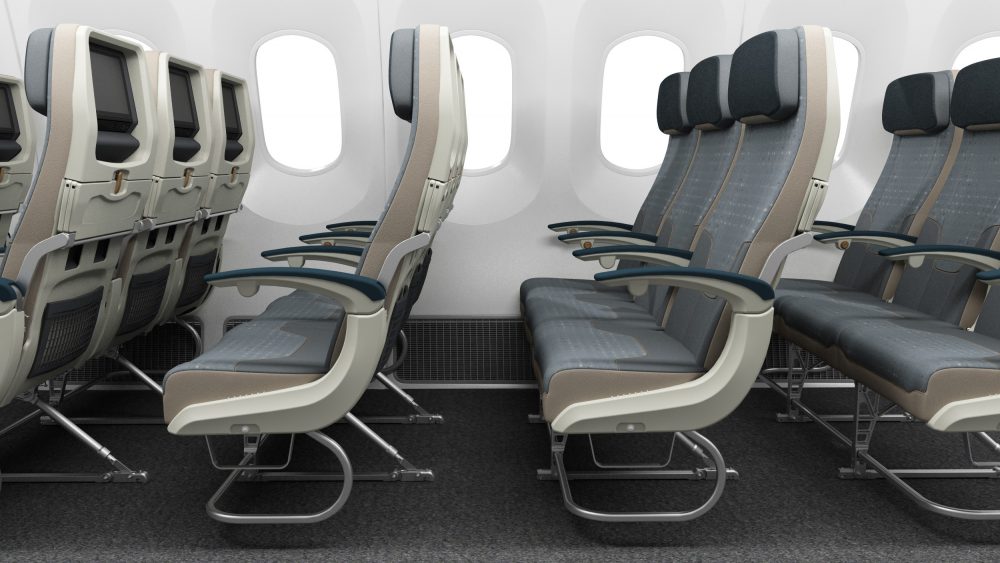 A NEW, DISTINCTLY TAHITIAN CABIN
Over and above the already impressive features of the Dreamliner, the cabin will be completely redesigned to offer a stunning new look that is distinctly Tahitian. Inspired by the beautiful Islands of Tahiti, the airline is excited to be creating a striking look, which when paired with the crew's warm Polynesian hospitality, will ensure all guests feel immersed in Tahiti from the moment they board the aircraft.
Air Tahiti Nui Regional Manager Australia New Zealand Alan Roman said the new aircraft would begin flying from Auckland in November, providing guests with the very latest in comfort and technology during their flight to Tahiti and beyond.
"We're very excited to be introducing a new class to our airline withPremium Economy offering an option for those who want to experience extra comforts during their journey to and from Tahiti, while the Dreamliners new lie-flat seats will make our front-end offering more competitive and compelling for our premium guests," Roman said.